Security in Your Lab with Level Sensor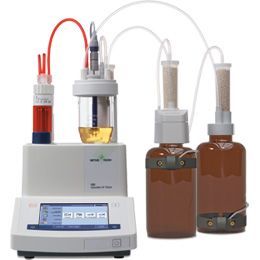 LevelSens for solutions and waste
With titrators, density meters and refractometers, the new LevelSens accessory increases security and is simple to install and use. The innovative working principle of the capacitive sensor allows reliable detection without coming into contact with reagents.
Prevents overflow
Solution monitoring
User warning
Easy installation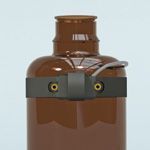 Prevents overflow
After titration or density/refractive index measurement, waste solution is often pumped into a waste bottle. LevelSens is installed at the waste bottle and interrupts the series when the waste bottle is full. Overflow is reliably prevented, increasing security in the laboratory.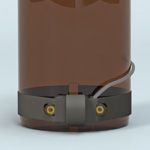 Solution monitoring
Many different solutions can be involved in titration like titrants, solvents or auxiliary reagents. If their bottle runs dry the titration is not performed correctly. LevelSens can interrupt the series when bottles are empty, preventing lost samples and wasted time.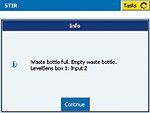 User warning
When a waste bottle is full or a solution bottle runs dry, the instrument interrupts the series and prompts a message. The user can then empty the waste bottle or replace the solution bottle and continue the interrupted task in One Click®.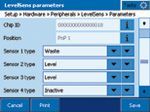 Easy installation
LevelSens is easily attached on the outside of the bottle and senses the solution in the bottle. It has no contact with reagents and isn't harmed by aggressive chemicals. With plug and play, no complicated settings need to be chosen.