bPlus Line
Future-proof weighing technology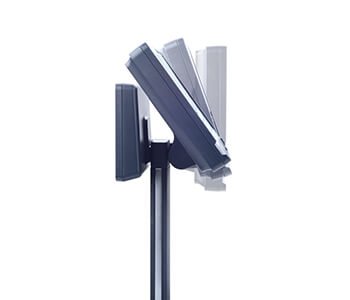 Outstanding readability
The LCD operator display and keyboard housing is adjustable, offering users outstanding readability even in brightly lit store environments and under difficult lighting conditions such as direct sunlight. The ergonomically-designed adjustable keyboard requires less space in narrow environments.

Quality
bPlus lives up to every expectation associated with quality. Stylish design, top-quality components like an incredibly fast printer and aluminium housing – plus all the carefully considered details combined to create a tangible difference.

Convenient data management
Network connection either via LAN or wireless, automatic backups, real time server data look up, transmitting and securing item and configuration data via USB sticks: a broad spectrum of smart management functions make data security and data management easier and faster.

Smart management
Keep firmware and configurations data up to date and optimize the operational uptime and system continuity with feature-rich and legally compliant application software. bPlus enables a convenient setup and configuration by scale configuration software or easy USB configuration loading.

Products and Specs
Products and Specs
Filter:
Set filter
Clear All
Description
Weighing range
PLU Quantity
DescriptionNext-Generation Label Printing Scale
Weighing range3/6 kg; 6/15 kg; 15/30 kg
PLU Quantity70 preset keys with two layers for assigning 140 PLUs
DescriptionbPlus is an ergonomic and dependable retail scale
Weighing range6/15 kg; 12 kg; 15/30 kg
PLU Quantity42 preset keys with 2 layers for assigning 84 PLUs or functions
Services
bPlus
Optimum support in the fresh food categoryFast weighing, serving and labeling compliant with today's regulationsProven, mature software extended wi...

Optimum support in the fresh food category
Fast weighing, serving and labeling compliant with today's regulations
Proven, mature software extended with next-generation functionalities
Professional PC-software for integration with ERP system
Smart management for optimal data integrity and operational uptime of the scales