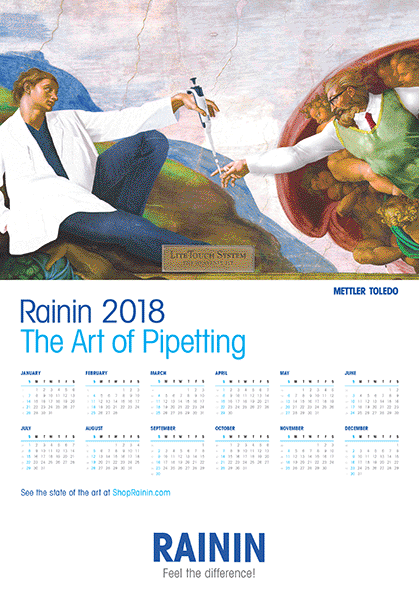 Rainin 2017 Pipette Calendar
Order your 2017 wall calendar today!
Our new Rainin 2017 "Art of Pipetting" wall calendar emulates the vibrant style of artist Peter Max, whose iconic work is infused with buoyant color and life.
We design these calendars each year to enliven a wall in your lab and celebrate the artists, thinkers and scientists whose ideas help illuminate and improve our world.
Order soon – quantities are limited!