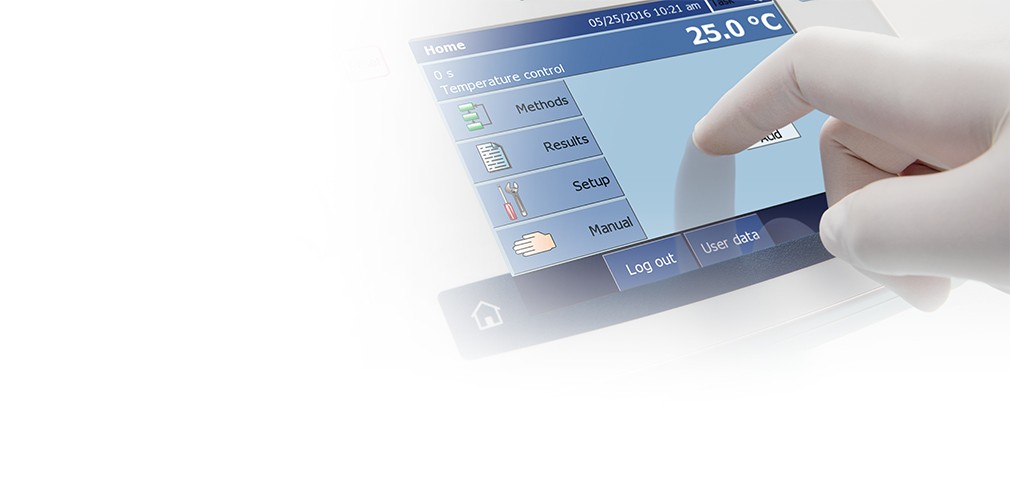 One Click™ Melting and Dropping Point
One Click determination is an intuitive usability concept designed to add a sense of ease to every-day laboratory work.
One Click determination is as simple as it sounds: all you need to do is press a button to start your measurement. With simple operating routines and an intuitive touch screen user interface with color display, you can perform fully automatic determination of all thermal values: melting point, boiling point, cloud point, slip melting point, dropping point and softening point.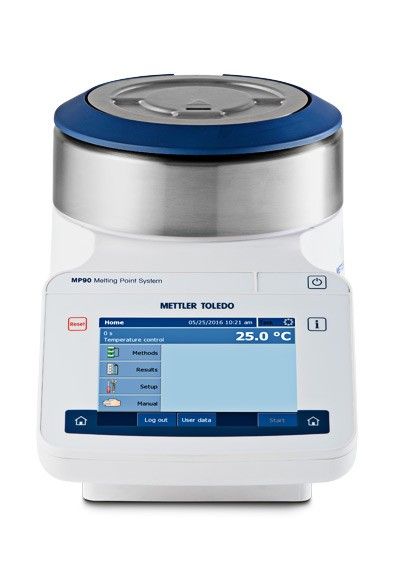 Melting Point Excellence
Having the right tools at your disposal is paramount to achieving an efficient workflow. Optimized for diverse tasks, the METTLER TOLEDO Melting Point Excellence Systems offer One Click Melting, Boiling, Cloud and Slip Melting Point determination are designed to ensure that your routine processes run smoothly. Store methods and results directly on the instrument, measure multiple samples simultaneously, and export or print results automatically after an experiment.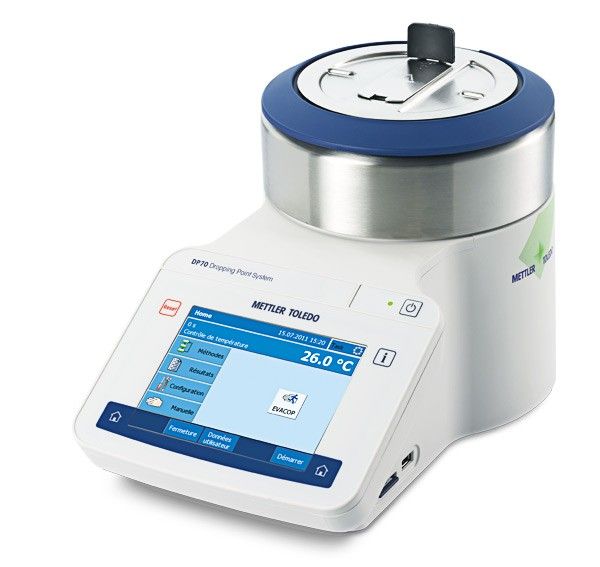 Dropping Point Excellence
With the innovative METTLER TOLEDO Dropping Point Excellence systems, you can determine the dropping and softening points of pitch, asphalt, polymers, resins, waxes and many more materials fully automatically. Each instrument can be operated intuitively using the One Click user interface. Maximize your efficiency by performing up to two simultaneous measurements. Analyses can be carried out according to various ASTM and other international standards.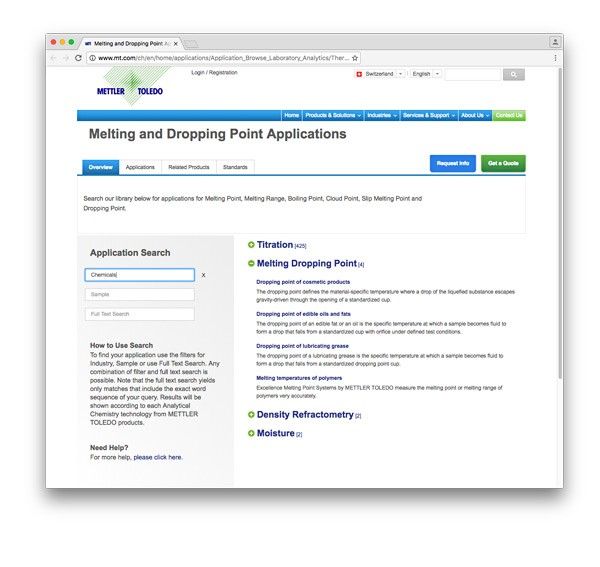 All applications in a single place
Find your melting point, melting range, boiling point, cloud point, slip melting point, dropping point and softening point applications in one single database. Moreover, benefit from over 600 ready-to-use analytical chemistry applications.