UV Vis Micro-Volume Spectrophotometry
Life Science Instrument for DNA, RNA and Protein Analyses
Spectrophotometry for UV/VIS micro-volume samples
Easy and accurate UV/VIS micro-volume spectrophotometry with only one drop of sample. A wide range of concentrations is covered by automatic measur...

Easy and accurate UV/VIS micro-volume spectrophotometry with only one drop of sample. A wide range of concentrations is covered by automatic measurement at two precisely defined pathlengths with LockPath™ technology, which make calibration redundant. The One Click user interface is easy to learn and allows convenient operation with shortcuts. The cuvette holder adds further flexibility.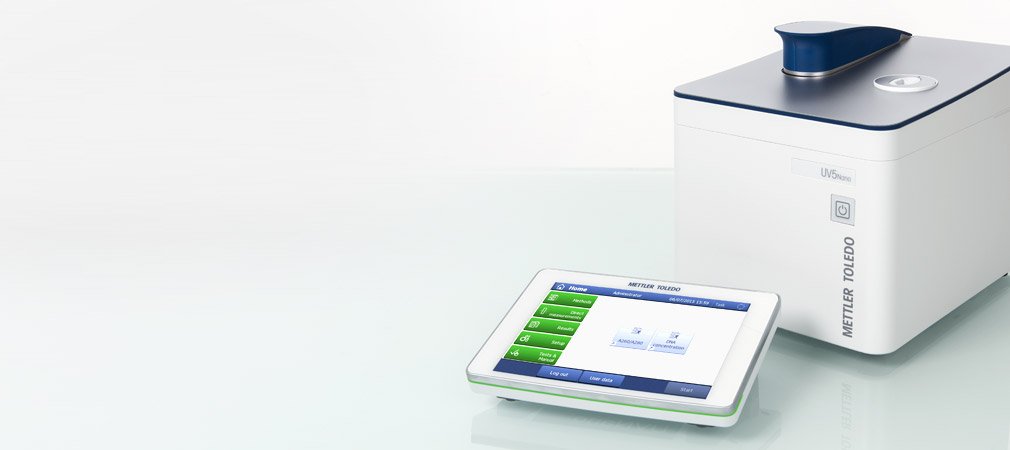 Spectrophotometry with LockPath™ Technology
Wide concentration ranges without further dilutions
Automatic or manual pathlength selection
Secure locking of the arm during measurement minimizes errors
No drying out of sample during measurement for increased repeatability
Convenient sample pipetting from either right or left side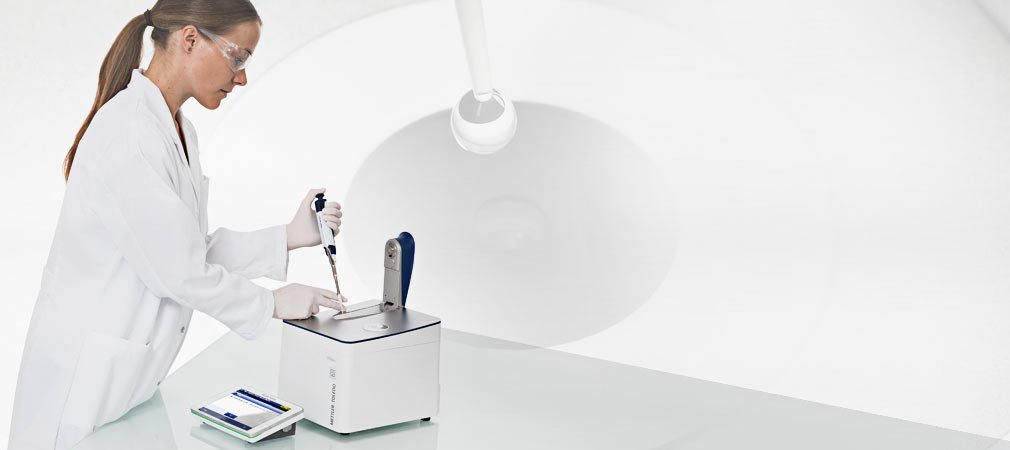 OneDrop UV Vis Spectrophotometry
Only a minimal amount of sample is required for accurate measurements. Wide concentration ranges from 6 ng/µL to 15,000 ng/µL of dsDNA can be measured without further dilutions.

Ergonomic Design
Instrument design allows a comfortable and safe workflow
Open access to the sample area: The separate touchscreen can be located anywhere
Platform is designed to let you rest your hand on either side for easy pipetting; ideal for left- and right-handers
Cleaning the instrument is done in no time with the removable stainless steel top cover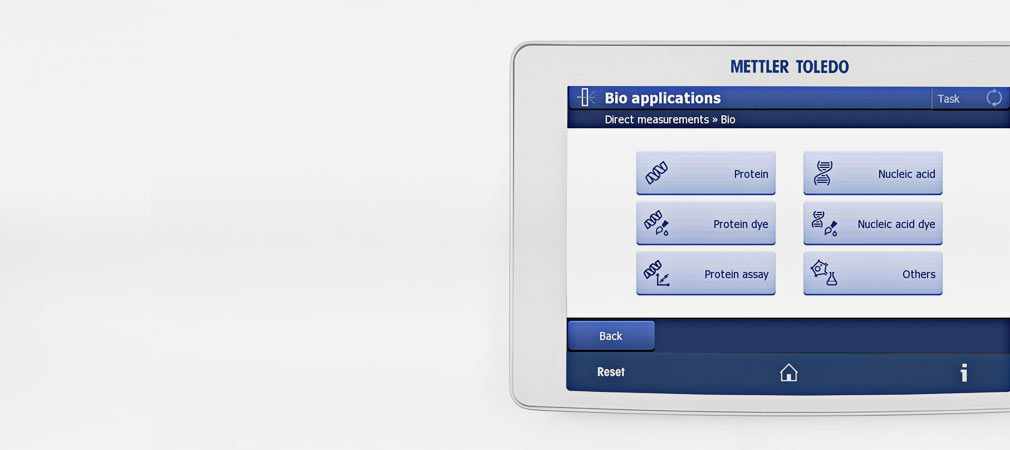 Predefined Bio-Applications
The One Click user interface includes many predefined applications for the analysis of bio-molecules. Nucleic acids, like dsDNA, ssDNA or RNA or can be easily tested for purity or concentration. For protein analysis, the One Click user interface provides direct determination at 280 nm, indirect determination with dyes or the commonly used assays following, for example, the Lowry, Bradford, Biuret or BCA protocols.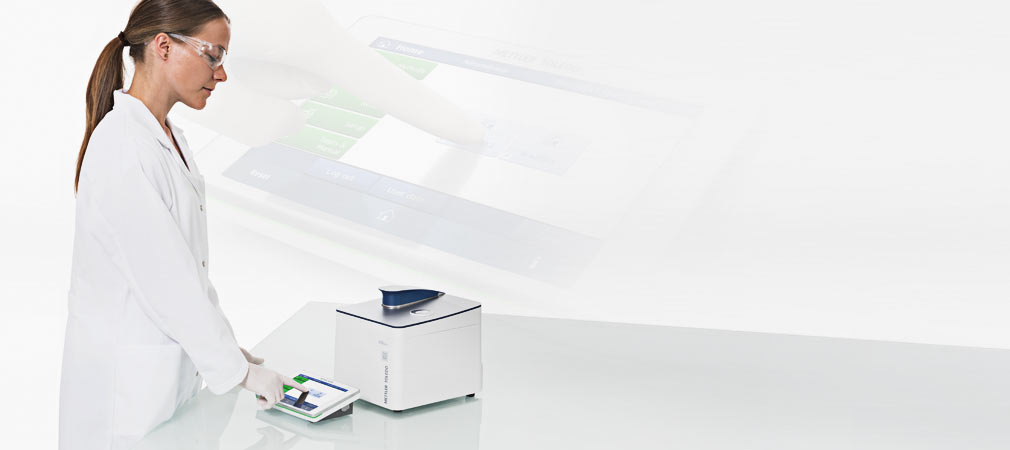 Choose between two measurement modes
Direct measurements offer a simple and straight-forward way to take a quick measurement

Methods can be conveniently set up in the method editor and provide more functionality for controlling automation modules, more complex calculations and report and export functions. Several pre-defined METTLER TOLEDO methods are ready to use.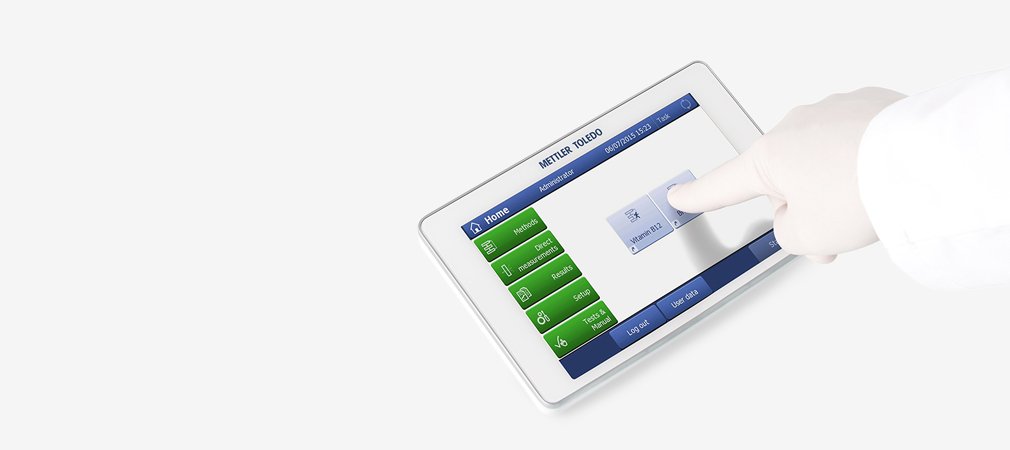 Simple One Click™ Operation
An easy and intuitive way to run tasks right from the terminal
Secure guidance with step-by-step instructions
Adaptable method shortcuts on the home screen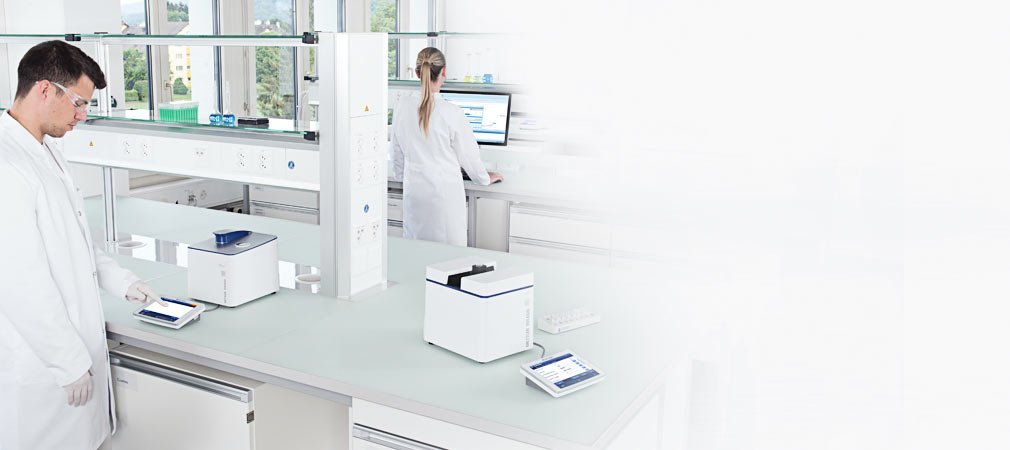 Flexible operation
The instrument can be operated as stand-alone without the use of a connected PC

Alternatively, the instrument can be connected to a PC. The PC does not need to be close to the instrument if bench space is limited. The network ensures that all results are securely stored in the LabX database.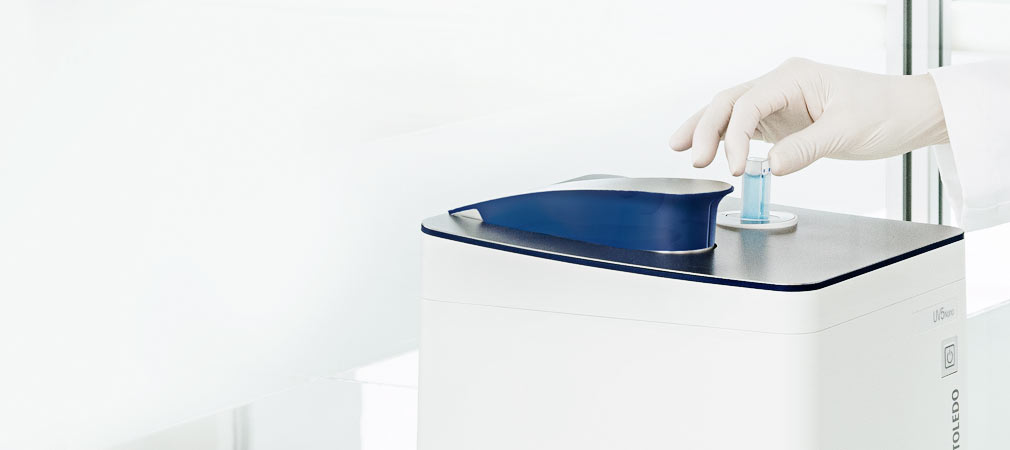 Compact Versatility
Compact layout of optical components allows for strikingly small footprint

Micro-volume as well as cuvette measurements can be performed on one instrument
Power your bench with LabX Software
LabX® UV/VIS PC software expands the instrument with a sophisticated graphical editor for spectra evaluation. Data Analysis and  management are simplified in one FDA 21 CFR part 11 / EU annex 11 compliant software package. To optimize and secure your workflow even better, let the task scheduler organize your measurements.
Products and Specs
Products and Specs
Filter:
Set filter
Clear All
Wavelength Range (nm)
Photometric accuracy (K2Cr2O7)
Wavelength accuracy
Path length
Cuvette holder
Wavelength Range (nm)190 nm - 1,100 nm
Photometric accuracy (K2Cr2O7)±0.01A
Wavelength accuracy±1.0nm
Path length0.1mm; 1.0mm
Cuvette holderyes
OptionsPrinter; Cuvettes; Barcode Reader; Fingerprint Reader; FillPalMini; LabX PC Software
Resolution (Toluene in hexane)>1.7
Stray light (KCl, 198nm)>2
Shortcuts per user24
Max. Number of Methods50
User Identificationyes
LanguagesChinese; English; French; German; Italian; Portuguese; Russian; Spanish; Japanese
Minimal Scan time1 s
Display7 inch QVGA Color TFT touch sensitive screen
Displayed Resolution800x400
Dimensions (DxHxW)10.04 in x 8.54 in x 8.19 in (255 mm x 217 mm x 208 mm)
Weight (incl. Terminal)7.2 kg
Terminal resolution800x400
Documentation
Product Brochures

FastTrack™ UV/VIS technology integrates robust, state-of-the-art components into a unique spectroscopic system design. Thus, fast reliable measurement...

The UV/VIS Excellence instruments for Life Sciences effectively optimize spectroscopic workflows as the instruments are always ready for measurement....

LabX is fully adaptable to meet your needs. The many options in LabX allow you to simplify the way you work, ensuring that transcription errors are a...
Datasheets

The UV5Bio and UV5Nano Excellence instruments optimize spectroscopic workflows in life sciences – FastTrack™ technology enables speedy and reliable me...

High precision cuvettes and holders fulfill the strictest manufacturing specifications and thus contribute to accurate and reliable results. Workflow...

The UV5 and UV7 Excellence instruments optimize spectroscopic workflows effectively. FastTrack™ technology makes for speedy and reliable measurements....

With increasing demands for time-consuming performance verification in regulated laboratories, the CertiRef module offers a fully automated Pharmacope...