Signature Metal Detector

Inspection of your products using the Signature metal detector from METTLER TOLEDO Safeline can benefit the end user in terms of delivering robust, reliable, proven on-line metal detection.

An easy to use robust membrane key panel interface provides access to the industry proven SAFELINE Signature electronics operating system.  Signature metal detection heads are able to detect all metal contaminants including ferrous, non-ferrous and the normally difficult to find non-magnetic stainless steels. Performance levels are enhanced by the use of an advanced detection coil design and state-of-the-art electronic filtering techniques. When combined with materials handling systems or conveyors, product inspection can be fully automated.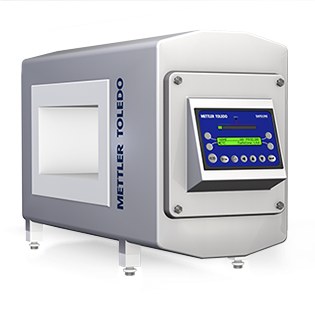 Features and Benefits
Unrivalled sensitivity and stability
Maximizing sensitivity across a wide range of applications, the use of Safeline's high frequency advanced detection coil technology and dynamic filtering techniques delivers high performance on-line sensitivity.
Choice of sealing standards and finish
A choice of sealing standards and finishes to suit all environments. IP65 for dry, non-aggressive conditions through IP66+ for challenging wash down environments. 

Performance validation software
Built-in performance validation software indicates when scheduled testing is due and assists QA staff by guiding them through step by step test routines.

Easy to use
The Signature and Signature Touch are suitable for inspection of multiple products with different product signals.

Compact design for easy line integration


Connectivity options

Optional space saving ZMFZ technology minimizes installation space required providing compact system design and easy integration into new or existing lines.


Signature and Signature Touch can be configured to communicate with a host of SCADA based systems and factory management software systems.

ProdX
Can be fully integrated with METTLER TOLEDO's ProdX software solution which provides data collection for all Product Inspection equipment.
 
 
Documentation