Process Analytics
Process Instrumentation for measuring pH, Dissolved Oxygen, Conductivity, Turbidity, TOC, Sodium, Silica, Gas Analyzer
METTLER TOLEDO Process Analytics
Process Analytics is a division within METTLER TOLEDO that produces analytical measurement solutions for industrial manufacturing processes. This d...

Process Analytics is a division within METTLER TOLEDO that produces analytical measurement solutions for industrial manufacturing processes. This division has over 60 years of experience as a leader in the industry of liquid process analytics and ultrapure water analytics.
Process analytics allow manufacturing companies to better control their production through at-line, on-line or in-line analytical measurements. METTLER TOLEDO offers process analytical equipment for a wide range of applications, industries and analytical parameters. As industrial manufacturers look to increase automation, in-line and on-line analytical measurements that help control processes are critical.
METTLER TOLEDO understands that reliable process instrumentation is vital to in-line measurement. For that reason, METTLER TOLEDO developed Intelligent Sensor Management (ISM®), a series of intelligent, digital analytical sensors that bring predictive diagnostics and other valuable features to process analytics. ISM technology provides advanced sensor diagnostic tools such as the Dynamic Lifetime Indicator (DLI). The DLI uses an algorithm that constantly monitors the process conditions and performance of your process instrumentation, to calculate remaining sensor life. This reduces the potential for sensor failure during a process or batch and leads to reliable, consistent process control.
METTLER TOLEDO's portfolio of analytical parameters for process analytics of liquids includes: pH, ORP (redox), dissolved oxygen (O2), dissolved CO2, turbidity, conductivity/resistivity, dissolved ozone (O3), total organic carbon (TOC), microbial contamination, sodium ionic contamination, silica concentration, chloride and sulfate analysis.
Liquid Process Analytics
METTLER TOLEDO Ingold had its original success with the development of the combination glass pH electrode by Dr. Werner Ingold. This invention simplified the way that the world measured pH. In the years since, METTLER TOLEDO Process Analytics has continued to grow its portfolio of equipment for in-line analytics in both parameters and measurement technology.
METTLER TOLEDO is a worldwide leader in pH, dissolved and gaseous oxygen, dissolved CO2, conductivity and turbidity solutions for process analyzers in the chemical, food & beverage, biotechnology and pharmaceutical industries. Its core competence is high quality, in-line measurement of these parameters in demanding chemical processes and hygienic and sterile applications. METTLER TOLEDO produces process instrumentation for a wide range of applications including:
Continued innovation is critical to driving improvements in production at users of process instrumentation, and METTLER TOLEDO continues to innovate in the field of in-line instrumentation and process analyzers.
Pure Water Analytics
METTLER TOLEDO Thornton is the leader in pure and ultrapure industrial water analytics and water analyzers used in pharmaceutical, biotech, semiconductor, microelectronics and power generation applications.
Its core competence is the on-line measurement of conductivity, resistivity, TOC, dissolved oxygen and ozone in determining and controlling water purity.
METTLER TOLEDO continues to innovate unique pure water analyzers for pure and ultrapure water analytics. One such example is a package of analyzers designed for power plant cycle chemistry that includes a sodium ion analyzer and silica analyzer, plus a chloride and sulfate ion analyzer that uses microfluidic capillary electrophoresis technology. METTLER TOLEDO also launched the first-of-its-kind microbial detection system. This at-line process analyzer is designed to complement and replace cell-culture testing as a method to identify microbial contamination in pharmaceutical waters.
Gas Analytics
In addition to water analytics, METTLER TOLEDO also offers a portfolio of sensors for gas process analytics. The unique probe-style design of the GPro 500 Tunable Diode Laser (TDL) gas process analyzer eliminates one of the most common installation challenges in TDL gas analytics systems, sensor alignment. The GPro 500 sensors can be installed in situ, eliminating maintenance prone extraction systems.
METTLER TOLEDO's portfolio of gases that can be analyzed continues to expand, and includes carbon dioxide (CO2), carbon monoxide (CO), hydrogen chloride (HCl), hydrogen sulfide (H2S), oxygen (O2) and moisture (H2O).
They are reliable, low maintenance measurement solutions for process analytics applications related to safety, combustion and vapor recovery.
Applications
Water preparation, industrial production processes, wastewater treatment
Services
Explore our service
Explore our Services - Tailored to Fit your Equipment
We support and service your measurement equipment through its entire life-cycle, from installation to preventive maintenance and calibration to equipment repair.
Remote Support
Fast intervention and full security with our remote support capabilities.
On-Site Customer with Mobile Device
Remote Technician on Computer
ISM
Intelligent Sensor Management for the Process Industries

Ensuring your production can cope with today's competitive challenges includes the use of highly dependable process analytical instruments. With ISM®, METTLER TOLEDO's digital sensor technology, maintenance becomes predictable, sensor handling is simple, and production becomes more efficient.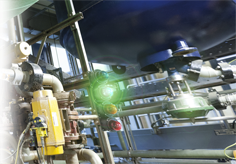 Greater process reliability
Increased operational uptime
ISM provides real-time information on sensor condition, helping you run production at peak efficiency.
Continuous assessment of sensor "health"
Higher signal stability due to digital communication between sensor and transmitter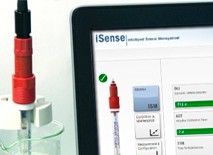 Easy sensor handling
Convenient lifecycle management
With iSense software you can pre-calibrate sensors for error-free exchange at the process.
Calibration in a convenient location such as a lab
Plug and Measure start up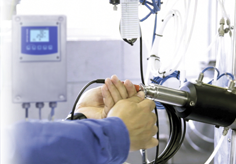 Reduced maintenance
Low cost of ownership
ISM reduces sensor lifecycle costs and enables higher sensor use.
Maintenance only when it is needed thanks to predictive diagnostics
Sensor protection mechanisms increase service life
Simplified compliance
Full traceability made easy
Dedicated iSense software for Pharma regulatory compliance enables electronic records and signatures, making it both FDA 21 CFR Part 11 and Eudralex Volume 4 Annex 11 ready.
Easy generation of documentation and reports
Audit trail, user management, electronic signatures and all security features required to achieve full compliance