Your Challenges, Our Solutions
METTLER TOLEDO's Product Inspection solutions are designed to make it easier to detect smaller contaminants, reduce product waste, improve overall product quality, maximize uptime and meet compliance needs.
With four leading product inspection technologies, complementary data collection software, and global service support, we are ideally positioned to make it easier for you to overcome your product inspection challenges, and help you protect your brand, increase productivity and meet your quality aims.
---
Contamination Detection
The regulatory landscape is constantly evolving. Product inspection technology makes it easier to meet current requirements and provide cost effective solutions that can adapt to future needs. METTLER TOLEDO's metal detection and x-ray inspection solutions make it easier to overcome your foreign body detection challenges.

Reducing Product Waste
Improving Overall Equipment Effectiveness (OEE) is essential to maintain competitiveness. Our technology can help improve OEE and cope with increasing production complexity. By overcoming product effect, automating control processes, and facilitating efficient product changeovers, we can reduce product waste and increase process efficiency for new and existing lines.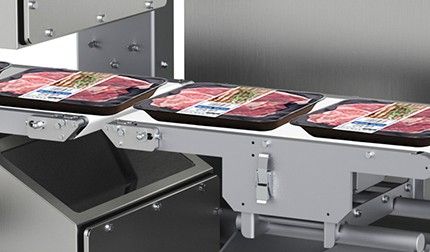 Perfect Product Presentation
It is crucial to check for contaminants within the product and ensure completeness of the final package. The art is to achieve this in a cost effective manner. Inspection before, during and after packaging is the only solution. The core technologies offered by METTLER TOLEDO ensure the highest quality products for your customers.

Compliance Made Easier
In a competitive industry governed by strict standards, regulations and legislation, the stakes for manufacturers are high. High quality inspection devices sit at the heart of any well-designed production process but a truly effective program also requires correct installation, well-trained operators and streamlined data management.