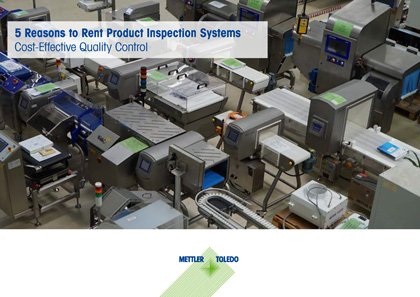 Product Inspection Rentals | PDF Brochure Download
Did you know that METTLER TOLEDO has a pool of product inspection solutions available to rent? From checkweighers and industrial metal detection to x-ray inspection solutions and machine vision inspection, we offer a broad range of rental systems to meet a variety of applications.
A few examples of when it might make sense to rent instead of buy outright:
To scale up production to meet seasonal demands
To try out a system before committing to buying one
To temporarily replace another system which is being serviced
Download our digital Rentals Brochure, "5 Reasons to Rent Product Inspection Systems" to learn more about how METTLER TOLEDO Product Inspection Rentals can benefit your business.