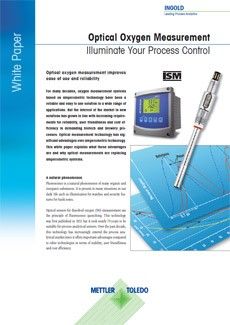 White Paper: Optical Oxygen Measurement
Optical oxygen measurement improves ease-of-use and reliability.

For many decades, oxygen measurement systems based on amperometric technology have been a reliable and easy to use solution in many applications. But the interest of the market in new solutions has grown in line with increasing requirements for reliability, user friendliness and cost efficiency in demanding biotech and brewery processes. Optical measurement technology has significant advantages over amperometric technology. This white paper explains what these advantages are and why optical measurements are replacing amperometric systems.

Find out more in our white paper.