EasyPlus Spectrophotometer
Your Basic, Compact All-Rounders
EasyPlus UV/VIS spectrophotometers combine conventional spectrophotometry, color measurements, and water analyses within one compact instrument. The spectrophotometers are designed to greatly facilitate your routine spectroscopic workflows, saving bench space and reducing your investment in equipment and service.
Add 1 or 2 more products to compare
Advantages of EasyPlus UV/VIS
Intuitive
The visual user interface with workflow guidance and integrated tutorials allows you to simply plug-and-measure.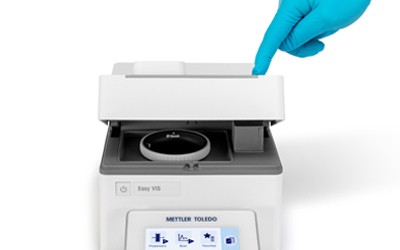 Efficient
Closing the SmartLid™ automatically starts the measurement. and simplifies the workflow. Built-in features such as a favorite list and LongClick™ speed up routine analyses.
Versatile
Exchangeable XPathHolders™ allow a quick shift between seven different path lengths to suit a wide concentration range. PathDetect™ automatically detects the chosen path length.
Explore Our Services — Tailored to Fit Your Equipment
We support and service your measurement equipment through its entire life-cycle, from installation to preventive maintenance and calibration to equipment repair.