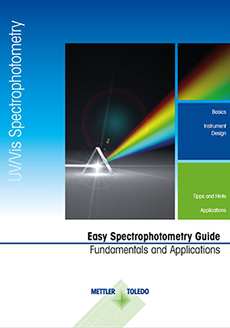 Download the Easy Spectrophotometry Guide.
UV Vis spectrophotometry is an efficient and accurate analytical tool for quality control in industry. For example, the quality check of olive oil can be performed by measuring the absorbance between 200 nm and 300 nm. The quality of beer can be checked by using a spectrophotometer to measure its color. The content of phosphate in wastewater can be monitored by testing a water sample with a photometric method. Learn about these measurements and more in our Easy Spectrophotometry Guide.
Benefit from the UV Vis expertise now.