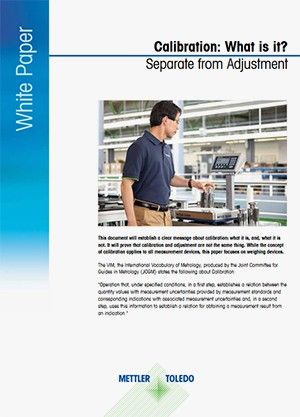 Calibration: What Is It?
This white paper establishes a clear message about calibration: what it is, and what it is not. It shows that calibration and adjustment are not the same thing and explains where and why they differ.
While the general concept of calibration applies to all measurement devices, this paper focuses specifically on weighing devices. Further topics discussed in the paper are tolerances and measurement uncertainty in the context of calibration.
So what is calibration?
In simple terms, calibration is a quantitative comparison. To check the reading of a balance, a reference weight is put on the pan. The difference between the measured value (the reading) and the true value (the reference weight) is the error. The question whether this error is trustworthy or not is elaborated on in the white paper.
At the end of the balance calibration, a certificate is created, which reports the balance readings and compares them to a reference value. Applied tolerance results in a Pass/ Fail statement.
Learn more about what balance calibration is by downloading the White Paper.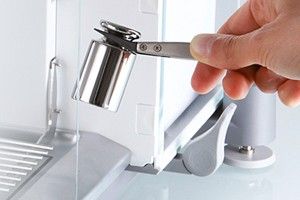 Calibration: What is it?
"Calibration is an operation that, under specified conditions, in a first step, establishes a relation between the quantity values with measurement uncertainties provided by measurement standards and corresponding indications with associated measurement uncertainties and, in a second step, uses this information to establish a relation for obtaining a measurement result from an indication."
VIM, the International Vocabulary of Metrology