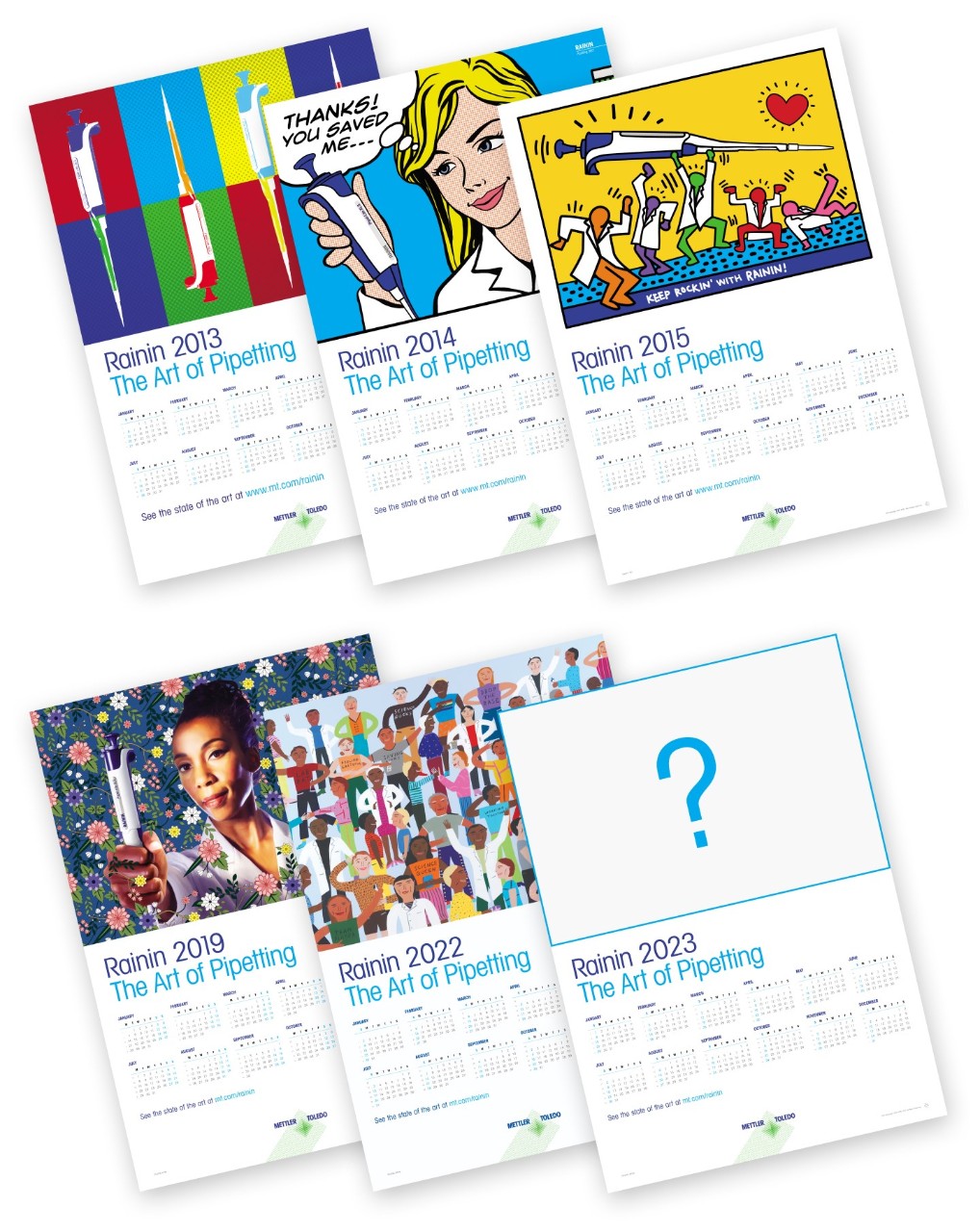 Rainin 2022 Calendar
For the 11th year in a row, Rainin is celebrating the creativity and ingenuity of life scientists with our "Art of Pipetting" wall calendar. Whether it's an original work or a reinterpretation of a famous artist's style or masterpiece, this project seeks to liven up the walls of our customers' labs in a way that lets them know how much we admire and appreciate the work they do.
We'll be unveiling our 2023 calendar soon, but why not reserve yours today? Just fill out the form below and we'll send you your calendar by early December 2022.