Averaging more than $40 billion dollars a year worldwide, inventory shrink is no small issue. If your operation is not actively tracking inventory, then your profits are included in that astronomical statistic.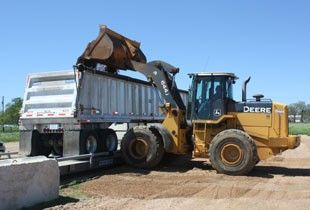 Bulk product loss can add up quickly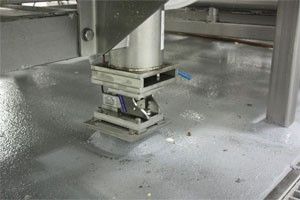 Bulk product loss can add up quickly
According to the most recent study by the National Retail Federation, losses due to inventory shrink in 2014 totaled $44 billion dollars. The loss categories can be broken down as follows:
Shoplifting 38%
Employee/Internal theft 34.5%
Administrative and paperwork errors 16.5%
Vendor fraud or error 6.8%
Unknown loss 6.1%

While little has been done to study the inventory shrink of bulk material sales, logic leads us to believe that when handling larger quantities of product, there is increased room for error and various forms of inventory shrink.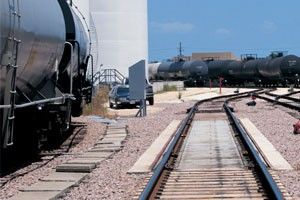 Bulk product loss can add up quickly
Companies that buy and sell bulk goods by weight are already at a disadvantage due to legal regulations that allow for substantial amounts of error per weighment. When selling products by the ton, inaccuracy is a huge contributor to inventory shrink. Bulk material suppliers are not immune to the other forms of shrink either; theft, paperwork errors and vendor fraud are more common than you think. Let's take a look at a few ways your operation can track inventory, and protect your profits.

Tank scales
Our team of engineering experts can help integrate scales into your operation with ease, turning your new or existing structures into scales. With industry leading accuracy, you will immediately notice improved profit margins when you track your inventory.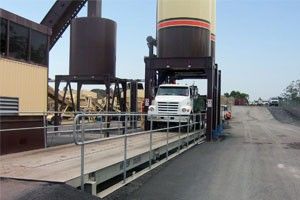 Bulk product loss can add up quickly
With varying lengths and widths available, weighbridges can be easily integrated into your existing logistics chain. Innovations in load-cell technology have led to improved accuracy and reliability in all environments. POWERCELL® PDX® load cells have revolutionized the standards for truck weighing around the world.

Rail scales
True accuracy is possible even when it comes to weighing and filling 100-ton rail cars. POWERCELL® PDX® 90-ton load cells offer superior accuracy and reliability for rail weighing. Integrated options, such as truck and rail scale combos, and custom dump-through scales also are available.
If your operation is still utilizing hand-written tickets, there is no telling the amount of loss you have already encountered due to human error. DataBridge™ Management Software is easy-to-use technology that can help you track your inventory and so much more.
With so much available technology for all kinds of operations, there really is  an easy and more efficient way to much better and more accurately track your inventory.