7000RMS Analysator för kvarvarande organismer
För övervakning i realtid av mikrobiell kontaminering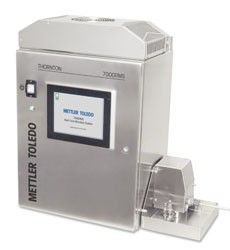 Tester avseende mikrobiell förekomst i farmaceutiskt vatten, har tidigare medfört fördröjningar på grund av långvarig väntan på att kulturer ska växa, eller tidskrävande förberedelser för provtagning där färgning och reagenser krävts. Så är inte längre fallet. Det onlinebaserade 7000RMS (system för att mäta mikrober i realtid) levererar kontinuerliga mätningar av mikrober och inerta partiklar i realtid.

Högre produktkvalitet till lägre kostnad
7000RMS innebär att behovet av rutinmässiga labbtester elimineras, liksom behovet av provförberedelser. Genom att man omedelbart får kännedom om mikrobiell förekomst kan detta snabbt åtgärdas, vilket förhindrar att produkten påverkas. Det minskade antalet labbmätningar och de energibesparingar som möjliggörs genom optimerade saneringscykler leder till avsevärt lägre driftskostnader.

Tillförlitlig optisk teknik
Ljusinducerad fluorescens, Mie-scattering och sofistikerade algoritmer används för att detektera och kvantifiera mikrober och inerta partiklar. 7000RMS kan också mäta organismer som man annars riskerar att missa med tillväxtbaserade metoder.

Enkelt att använda var som helst på arbetsplatsen
Oavsett om 7000RMS används i ditt system för omvänd osmos, i lagringen av rent vatten eller i distributionscykeln kan det användas antingen online eller som en fysisk produkt. Systemet kan även användas i labbmiljö för snabb testning av stickprov. I gränssnittet på analysatorns display visas alla kritiska data och kontrollfunktioner på ett användarvänligt sätt.
Dokumentation
Produktbroschyrer

METTLER TOLEDO Thornton's 7000RMS is an at-line analyzer for real-time measurement of microbial contamination (bioburden) in pharmaceutical water.
Datablad

Real-time Microbial Detection: Results every two seconds, no sample preparation or incubation required.
Manuals

The METTLER TOLEDO Thornton 7000RMS (Real-time Microbial Detection System) is suitable for monitoring microbial contamination in high purity water sys...
Service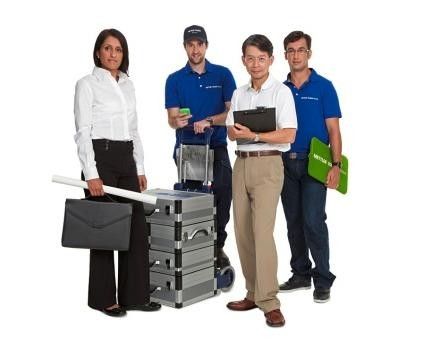 Be Ready for Your Next Audit with Service from METTLER TOLEDO
Accuracy, compliance, and high performance are critical for achieving product quality and efficiency in your plant. We support and service your measurement equipment through its entire life-cycle, from setup and configuration to preventive maintenance and calibration to equipment repair. Our teams of well-trained Service Technicians are ready to help you get the most value from your measurement equipment.
Let METTLER TOLEDO be your trusted advisor and provide just the right service approach to maximize accuracy, compliance, and high performance for your production needs.
Get service for:
Setup and Configuration
You need your new sensors and analyzers to be configured to your specific application for performance and reliability from day one.
Setup and Configuration of your measurement instruments by experts from METTLER TOLEDO ensures a productive start and long life.
We provide (as applicable to device):
Installation point assessment
Setup and Configuration
Calibration
Initial setup of reagents
Operator orientation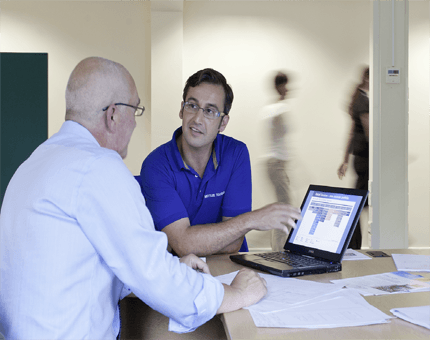 Preventive Maintenance
Proper maintenance of your measurement instrumentation helps to safeguard accuracy and productive uptime.
Preventive Maintenance services extend the lifetime of your instrumentation ensuring the best performance and value from your investments.
We provide (as applicable to device):
Visual inspection
Maintenance / calibration or replacement of electrodes
Replacement of wearable parts
Refill solutions or reagents
Calibration
Accuracy verification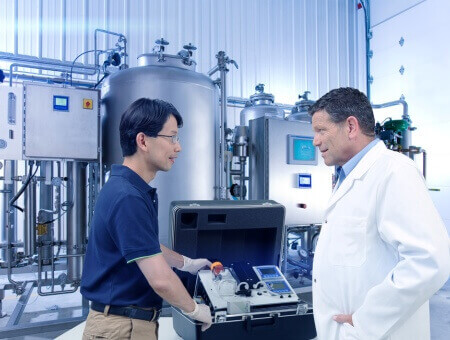 Calibration
Maintaining accurate measurement of your process, compliance to industry regulations, and to critical quality standards are easy to achieve with METTLER TOLEDO Sensor Calibrations.
We calibrate sensors traceable to national and internationally known standards, and adjust as necessary, to ensure sensor performance within specified tolerance.
We provide (as applicable to device):
Conductivity System Calibrations
Sensor Calibration that meets USP <645> Water Conductivity requirements
Full Calibration of TOC, conductivity, temperature and flow rate
Polarization / Calibration