Sample Preparation Tips
PureSpeed is a convenient, low-cost method of purifying biomolecules.
PureSpeed Simplifies Your Workflow
Rainin PureSpeed™ Protein Tips radically simplify purification of antibodies and recombinant proteins. This innovative approach produces the highes...

Rainin PureSpeed™ Protein Tips radically simplify purification of antibodies and recombinant proteins. This innovative approach produces the highest concentration of purified protein, allowing many options for downstream functional assays.
PureSpeed Protein Tips offer a faster, more convenient and reliable purification workflow for obtaining highly concentrated and pure functional proteins. The result: higher productivity, less waste and reduced risk.
PureSpeed Affinity Resin Tips radically simplify the purification of native and recombinant proteins.

PureSpeed Ion Exchange Tips speed purification and simplify production of high-quality, highly-concentrated protein and biomolecule samples.

Greater desalting capacity and less ergonomic strain make PureSpeed C18 Desalting Tips superior to other technologies.

Maximize the efficiency and effectiveness of your PureSpeed system with our complete range of accessories.

Excellent purity

Superior to existing technologies.

High concentration

No additional concentration steps needed.

Fast

Purify samples in as little as 15 minutes.

High-throughput

Process up to 12 samples in parallel.

Fast

PureSpeed purifies samples in under 10 minutes.

Flexible

Biomolecule purification uses beyond affinity.

Innovative

PureSpeed can purify 8 or 12 samples at once.

Highest capacity

PureSpeed C18, highest peptide capacity, >10 μg.

Better sequence coverage

Minimal loss, higher mass spec sequence coverage.

Affordable semi-automation

Excellent semi-automated solution with E4XLS.
Publications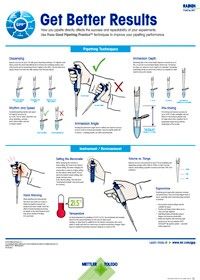 Good Pipetting Practice Poster
We are proud to present the Good Pipetting Practice Poster. It covers all relevant topics to enhance operators' technique, among others:
The correct immersion depth and angle
Pipetting rhythm and speed
Hand-warming effects and temperature
And many more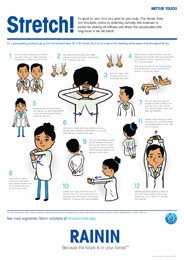 'Stretch' – The Ergonomics Poster
You can order a complimentary copy of the ergonomics 'Stretch' poster: It's full of easy exercises that will take the pain out of your lab work.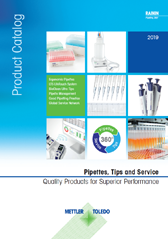 Rainin Product Catalog
Superior Products for Peak Performance
The Rainin product catalog contains detailed information on all our pipettes, tips, specialty products, and service offering. Additionally, it features background information on pipetting mechanics, manufacturing and selection.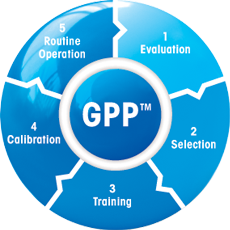 Good Pipetting Practice
Optimize Your Pipette Performance
Improve your data quality with Good Pipetting Practice™ (GPP™) – METTLER TOLEDO's comprehensive, systematic approach to maximizing pipetting accuracy and repeatability.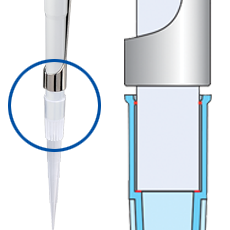 LTS™ LiteTouch™ Tip Ejection System
Low Forces Pipetting
The LTS cylindrical design produces a reliable, consistent seal without excessive force. LTS tips are thin-walled and incorporate a small, well-defined seal area and a positive stop. No need to "jam" or pound the shaft into the tip.