Stacked High-Throughput Pipette Tip Trays
Greater Convenience and Less Waste with StableStak
Stacked high-throughput pipette tip racks feature nested layers of double 96-tip trays – perfect for high-volume, multichannel pipetting. With 192 tips per layer, StableStak™ offers greater convenience and reduces plastic waste. Unfiltered tips only, LTS and universal-fit (UNV), sterilized and non-sterilized. Autoclavable.
Add 1 or 2 more products to compare
Advantages of High-Throughput Stacked Pipette Tips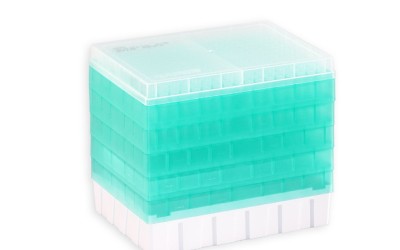 60% Less Waste
The Rainin StableStak™ multilayer system is designed for high-production multichannel work. Engineered with five layers and 192 tips per layer, the StableStak system is equivalent to ten 96-tip racks.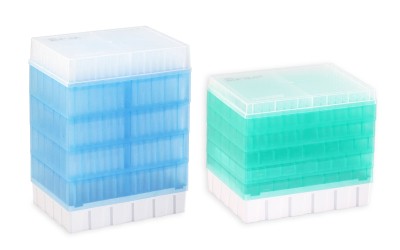 Save Time and Increase Productivity
With at least 768 tips at a given time, StableStak™ eliminates the need to replace single racks. Ideal when pipetting regimens are demanding and interruptions hurt productivity.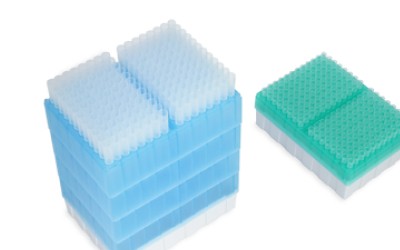 Autoclavable
Rainin StableStaks™ are completely autoclavable for convenience and cleanliness.
Documents

By virtually eliminating friction, the Rainin LiteTouch System dramatically reduces the amount of force required to load and eject tips.

For successful experiments, pipette tips must be completely inert and not interfere with samples. Rainin BioClean tips are guaranteed to be free of RN...

A paper published in Science shows that by using certain polypropylene tips and tubes, experiments can be inhibited and results will be adversely affe...

This white paper proves how there is essentially zero possibility for any Rainin pipette tip to contribute contaminants to customer samples.

METTLER TOLEDO Rainin is the pioneer of high purity 'BioClean' tips, creating a range of super-clean tips which are certified to be free of biological...

Download an introduction and detailed advice on what to look for when choosing a good pipette tip, i.e., a tip that does not influence the experiment'...
Expert Service – Tailored to Fit Your Pipetting Needs
METTLER TOLEDO supports and services your pipettes through their entire life-cycle, from good pipetting techniques to preventive maintenance and calibration to equipment repair.

Order Pipette Service & Calibration