Individual Double 96-Tip Racks
StableRak Reduces Plastic Waste by 35%
Double 96-tip racks are ideal for high-throughput multichannel pipetting. Compared to two conventional racks, StableRak™ high-throughput racks reduce plastic waste by 35% and are more convenient. The racks feature a wide base and rubber feet for extra stability, and they can be refilled with Rainin BioClean Ultra bagged bulk tips. Autoclavable with 192 tips in standard 8-by-12 format, tip options include filtered/non-filtered and sterilized/non-sterilized in LTS and universal-fit (UNV) formats.
Add 1 or 2 more products to compare
Advantages of Double 96-Tip Racks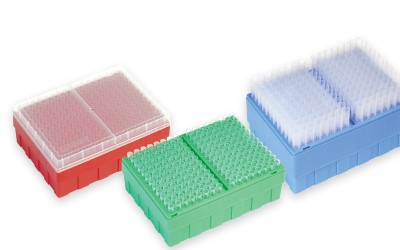 35% Less Waste
StableRak™ is an individual double 96-tip rack for high throughput pipetting. Each rack contains 192 tips in an 8-by-12 standard format. Compared to two individual conventional racks, StableRak produces 35% less plastic waste.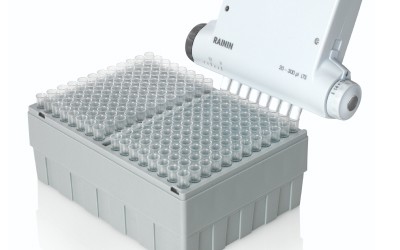 Easy to Use
Extremely convenient and easy to use with multichannel pipettes, the deep well makes tip mounting an ease and the stability of the rack can withstand the rigors of high-throughput pipetting.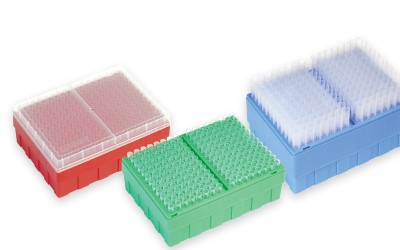 Autoclavable
Rainin StableRaks™ are completely autoclavable for convenience and cleanliness. Available in both filtered and non-filtered, sterilized and non-sterilized LTS and UNV (universal-fit) tips.
Documents

By virtually eliminating friction, the Rainin LiteTouch System dramatically reduces the amount of force required to load and eject tips.
Expert Service – Tailored to Fit Your Pipetting Needs
METTLER TOLEDO supports and services your pipettes through their entire life-cycle, from good pipetting techniques to preventive maintenance and calibration to equipment repair.

Order Pipette Service & Calibration