Pipette Tip Refills
SpaceSaver Saves Space and Reduces Plastic Waste
The Rainin SpaceSaver™ pipette tip rack refills are eco-friendly, compact, easy to use and economical. The nested trays of tip refills not only save space, they reduce plastic waste by 80%. SpaceSaver's outer sleeve and lids are made from highly recyclable Type 1 PETE and made to fit Rainin hinged-lid racks. It is available in LTS and universal-fit (UNV), 8- or 10- trays depending on size.
Add 1 or 2 more products to compare
Advantages of SpaceSaver Pipette Tip Refills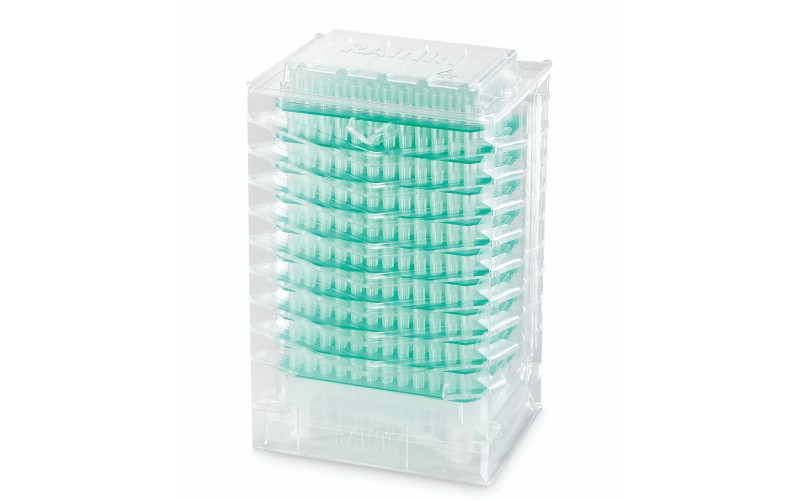 Less Space on Bench or Shelf
With a footprint the size of a pipette rack, the Rainin SpaceSaver™ is an economical and environmentally sensible way to manage your tip inventory. Each SpaceSaver has 8- or 10- rack refills in a compact, easy-to-use sleeve made from recycled PETE – the same plastic used in water bottles.
How to Refill a Hinged-Lid Box of Bioclean Ultra Pipette Tips
Need multiple refills of pipette tips in the lab? This video displays the simple process involved with refilling the SpaceSaver stack.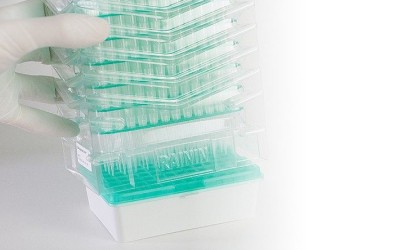 Compact, Easy to Use
The SpaceSaver refill system is remarkably ingenious and easy to use. Each sleeve contains 8- or 10- tip trays nestled within one another to save space. When you're ready to refill, simply set the sleeve over the empty rack and push down on the protective cover to insert the next tray into the rack. That's it!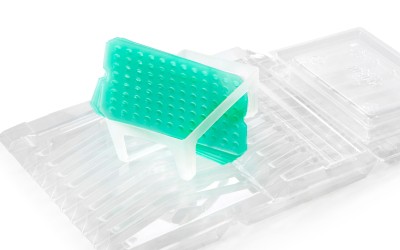 85% Less Waste
SpaceSaver sleeves are made from high quality, recycled and easily recyclable polyethylene (PETE) – the same plastic used in water bottles. What's more, compared to regular racks, SpaceSaver uses 85% less plastic.
Expert Service – Tailored to Fit Your Pipetting Needs
METTLER TOLEDO supports and services your pipettes through their entire life-cycle, from good pipetting techniques to preventive maintenance and calibration to equipment repair.

Order Pipette Service & Calibration