Manual Pipettes
Single Channel, Multichannel and Adjustable Spacer Manual Pipettes
Exceptional Pipetting Performance and Ergonomics
Rainin offers state-of-the-art single channel, multichannel and adjustable spacer manual pipettes and accessories that raise the bar on comfor...

Rainin offers state-of-the-art single channel, multichannel and adjustable spacer manual pipettes and accessories that raise the bar on comfort, performance and control.
Rainin's Pipet-Lite™ XLS+ manual pipettes blend cutting-edge engineering and innovation to deliver highly reproducible results with exceptional comfort. New "stiction-less" elastomeric seal technology and polymer tip ejectors deliver smoothness and control.
The sure-fit handle, light springs and patented LTS™ LiteTouch™ System ensure smooth, comfortable operation and significantly reduce the risk of repetitive strain injuries. Tip shaft options include low-force LTS for improved ergonomics, as well as universal-fit.
In addition, all Rainin XLS+ pipettes are equipped with RFID tags for enhanced security, state-of-the-art inventory control and calibration tracking.
Rainin manual pipettes – the pipettes of choice for world-class results.
In addition, METTLER TOLEDO's unique Good Pipetting Practice™ (GPP™) is a risk-based, comprehensive and systematic approach to maximizing pipetting accuracy and repeatability.
The Pipet-Lite XLS+ single channel pipette is among the most ergonomic manual pipettes available.

Multichannel Pipettes from Rainin. Pipet-Lite XLS+ new liquid ends are made of durable, lightweight materials and new mechanical designs.

For speed, ease, and accuracy, nothing beats the Pipet-Lite XLS Multichannel Adjustable Spacer Pipette for streamlining complex workflows.

Low spring forces

Light springs and low-drag seals: superior control.

Total hand comfort

Pipet-Lite XLS+ is optimized for balance and comfort.

Smooth operation

New seals deliver smooth, consistent plunger action.

A better tip ejector

Corrosion free and chemical resistant.

Autoclavable liquid end

Autoclave the complete liquid end, including the seals.

Amazing balance

Lightweight and balanced: world class pipetting.

Lightest touch

Low forces in XLS+ enhance comfort and ease of use.

Superior performance

LTS for consistent sample loading on all channels.

Superior channel-to-channel consistency

New seals and LTS tips give channel consistency.

Fast, changeable tip spacing

Quickly move samples between tubes and plates.

Faster workflow

Fast space changing and consistent sample loading.

Superior performance

LTS for consistent sample loading on all channels.

Secure volume lock

Prevent accidental volume drift easily.
Solid performance, good ergonomics and value pricing make Manual Pipette Rainin Classic a logical choice for many labs.

Protect your high-performance pipettes with original Rainin accessories.

Low forces

25% lower plunger forces than similar pipettes.

Shock absorbing

Silicone pad reduces thumb impact on ejection.

Ergonomic

Ergonomic design allows your hand to relax.

Built to last

Stainless steel and PVDF components for long life.

Pipette stands

A range of configurations and options

Filters

Prevent liquids and aerosols entering the shaft

Reservoirs

Sterile polypropylene reagent reservoirs

RFID Reader and LabX software

Manage assets and improve regulatory compliance
Services
Expert Service – Tailored to Fit Your Pipetting Needs
METTLER TOLEDO supports and services your pipettes through their entire life-cycle, from good pipetting techniques to preventive maintenance and calibration to equipment repair.
Publications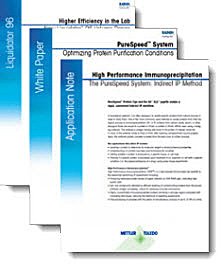 Rainin Documentation Center
Looking for product brochures, data sheets, operating instructions or white papers? Visit our documentation center for a detailed and comprehensive overview and access to all available documentation on Rainin products.
The Ergonomics of Pipetting
Minimize ergonomic risks of pipetting – with knowledge. Rainin pioneered the development of pipettes that reduce ergonomic risks and has been at the forefront of providing information about pipette ergonomics. By knowing which conditions pose or amplify your risk, you are better able to mitigate or eliminate them. Minimize your risk today.
Pipetting Calibration and Technique
Using pipettes to transfer liquids is a daily activity in most life science research labs. Whether you are involved in leading edge discoveries or following routine procedures, the data you generate can be greatly influenced by the performance of the pipette and your technique. Find out more.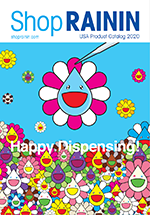 Rainin Product Catalog
Superior Products for Peak Performance
For detailed information on Rainin pipettes, tips, specialty products and service offering. Order a free catalog or download a copy online. It features background information on pipetting mechanics, manufacturing and selection.
Pipette Tip Finder
Find Rainin BioClean tips for all major pipette brands