Manual Adjustable Spacer Multichannel Pipette
Quickly Move Samples from Tubes to Plates
A multichannel adjustable spacer pipette is a handheld research tool that can accurately measure and dispense microliter volumes of liquid solutions between different formats of plates and tubes. Manual adjustable spacer pipettes are ideal for ELISA and protein assays, PCR, QPCR and cell culture applications. The Rainin XLS manual adjustable spacer multichannel pipette comes in five models with operational volume ranges of 5 µL – 50 µL, 20 µL – 300 µL and 100 µL – 1200 µL.
Add 1 or 2 more products to compare
Advantages of the Multichannel Adjustable Spacer Manual Pipette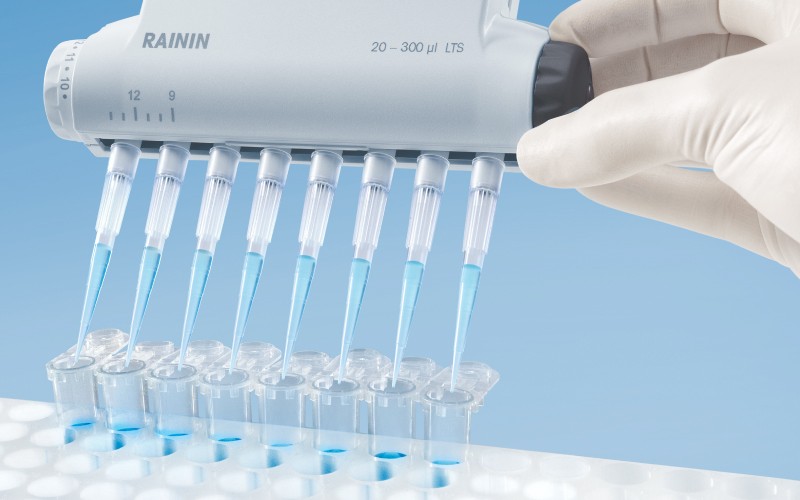 Fast Spacing Change
A continuously variable spacing mechanism lets you quickly set spacing between the channels to any value between 9 and 19 mm (6 channels) or 9 and 14 mm (8 channels), at the same time ensuring identical spacing between all channels.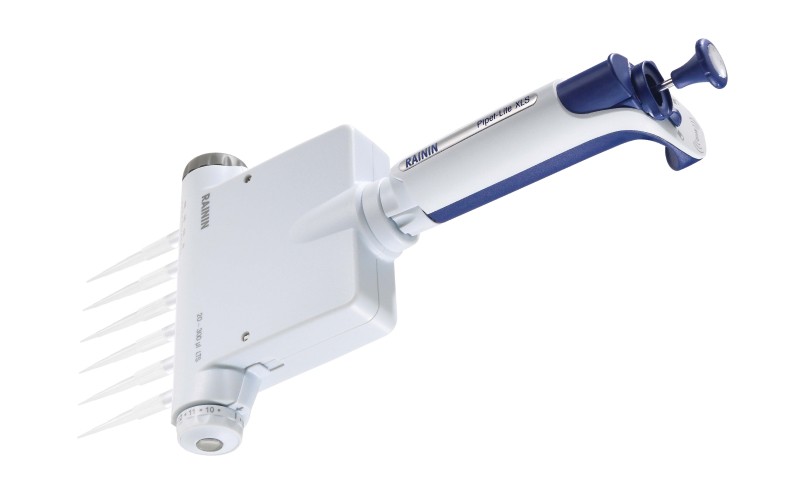 Autoclavable Pipette
XLS pipette is designed for easy autoclaving where it counts: the complete liquid end, including the seals. The shaft and tip ejectors are easy to remove and autoclaving won't compromise performance or feel.
Faster Throughput
Speed up your plate work with Rainin's E4 XLS electronic adjustable spacer pipettes. Special modes streamline how you transfer multiple aliquots, perform serial dilutions and program complex pipetting routines.
Pipette Channel Consistency
Patented LTS tip and nozzle design make mounting multichannel tips exceptionally easy. Perfect sealing – first time, every time – without rocking or hand-tightening.
Extreme Accuracy
With accuracy and precision that is better than or equal to other premium pipette brands, XLS pipettes deliver data you can trust. With 5 models to choose from, Pipet-Lite XLS Adjustable Spacers pipettes offer a pipetting range from 5-1200 μL.
Documentation

Operating instructions for the Rainin Pipet-Lite XLS+ single-channel, multichannel and adjustable spacer manual pipettes.

This document provides an overview of how the XLS+ multichannel pipettes raise the bar on multichannel pipetting and performance.

An overview of the features and benefits of the XLS+ pipette family, including performance, comfort and control.

This document provides a technical overview of the Pipet-Lite XLS Adjustable Spacer and how it puts a new twist on pipetting with its 6- or 8-channel...
Expert Service – Tailored to Fit Your Pipetting Needs
METTLER TOLEDO supports and services your pipettes through their entire life-cycle, from good pipetting techniques to preventive maintenance and calibration to equipment repair.

Order Pipette Service & Calibration