High Throughput Tips - LTS Tips
Convenience and Security - Sterilized 96 well Pipetting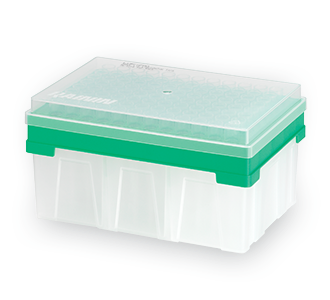 High-throughput Tips
Standard, pre-sterilized and aerosol-resistant tips
For optimal results in high-throughput pipetting, it is important to use only highest quality tips. Rainin BioClean tips are the optimal solution for our high-throughput pipetting solutions:
BioClean - 100% Inert - Cleaner than sterile, proven BioClean: 100% free of DNA, DNAse, RNAse, ATP, Pyrogens, PCR inhibitors, additives and bioactive contaminants.
Flawless Performance - Perfect production and advanced LTS design. No deformations, no cracks, no flash - just perfect form.
Available in multiple formats – High-throughput tips are available stacked or racked. Depending on the application needs there are standard, pre-sterilized and aerosol resistant tip solutions. 
Documentation
Manuals

This manual provides a complete overview of the operating instructions for the Liquidator 96 Benchtop Pipetting System.

This manual provides a complete overview of the operating instructions for the BenchSmart 96 Pipetting System.
Brochures

METTLER TOLEDO has designed its 20 μL and 200 μL Rainin Liquidators for speed, accuracy and ease of use. By understanding how researchers work and ho...
White Papers

ELISA (enzyme-linked immunosorbent assay) is a common technique in modern biological research. It is used to detect and quantify distinct proteins in...

This white paper provides an overview of how the Rainin Liquidator 96-channel manual pipetting device that allows researchers to accurately and precis...

Biological research is increasingly reliant on the ability of researchers to collect data from large numbers of samples. The faster numerous data poin...

This whitepaper studies the capabilities and accuracy of utilizing BenchSmart 96 in the sample preparation for these two assays.