Pure Water Transmitters
Transmitters for Water Analytics in Pure Water Systems
Pure water transmitters are analytical transmitters designed for monitoring critical water purity parameters, such as conductivity, total organic carbon, ozone, pH and dissolved oxygen in purified waters or steam cycles. METTLER TOLEDO water transmitters offer an easy-to-use interface, provide calculated measurements and visualization of sensor diagnostics to reduce maintenance efforts. Multi-parameter water transmitters are available to monitor up to 8 measurements at one time.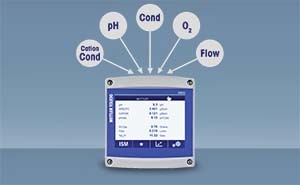 Multi-Channel Water Monitoring Capabilities
Simplify monitoring with METTLER TOLEDO multi-channel water transmitters. Use the same water transmitter to monitor multiple sensors at once, greatly reducing complexity and cost per measurement.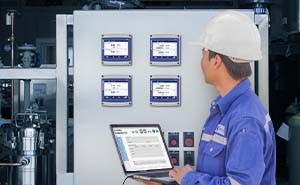 Easy Configuration of Multiple Transmitters
The Transmitter Configuration Tool simplifies setup and configuration by allowing you to create a configuration file on your PC and upload that configuration to multiple water transmitters via USB.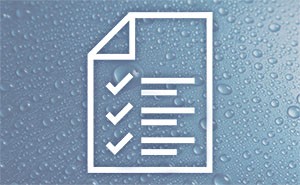 Meet Pure Water Application Requirements
METTLER TOLEDO's pure water transmitters are ideal for analysis across the water purity spectrum, from power generation and pharmaceutical waters to ultrapure water for the semiconductor industry.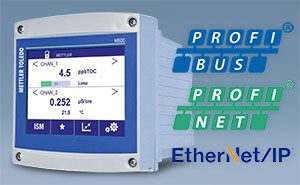 Integrate Into Control Systems
A pure water transmitter allows the integration of your measurement data into your water system controller. Integrate with Profinet, Ethernet/IP, Profibus DP or standard 4-20mA outputs.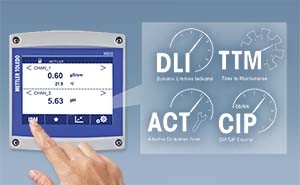 Improve Maintenance Operations with Unique Diagnostics
METTLER TOLEDO water transmitters offer unique diagnostics such as deionization capacity monitoring, which helps to predict resin exhaustion on a DI system to optimize regeneration timelines.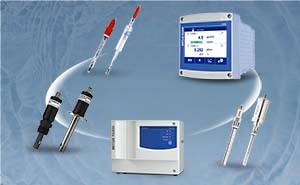 Multi-Parameter Water Transmitters for a Range of Analytics
Water transmitters integrate with sensors for pH/ORP, resistivity, conductivity, dissolved oxygen, dissolved ozone, TOC, flow and turbidity measurements on pure water systems.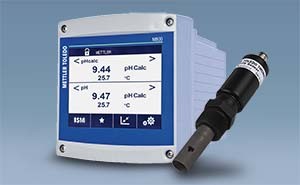 Get Calculated Measurements
In low conductivity waters, pH can be difficult to measure accurately. Multi-channel water controllers from METTLER TOLEDO provide calculated measurements to help ensure accurate pH monitoring.