ACI400 IIoT Edge Device
Gateway for the Industrial Internet of Things
ACI400 Edge - IIoT / IoT / Industry 4.0 Gateway

ACI400 IIoT Edge, an IIoT / IoT / Industry 4.0 gateway from METTLER TOLEDO, includes OPC UA server and MQTT client connectivity. These are the m...


ACI400 IIoT Edge, an IIoT / IoT / Industry 4.0 gateway from METTLER TOLEDO, includes OPC UA server and MQTT client connectivity. These are the most common Industrial communication technologies for exchange of non-deterministic data with Enterprise Resource Planning (ERP), Manufacturing Execution Systems (MES) and Industrial Internet of Things communication (IIoT), Internet of Things for Industry 4.0 applications and cloud services.
Open platform communications unified architecture (OPC UA)
OPC UA is a hardware- and software independent interoperability standard for data exchange between devices from multiple vendors. It's assumed future data communication standards inside companies for Industry 4.0 / Industrial IoT. However, it can't substitute fast, real-time technologies such as PROFINET or EtherNet/IP. The OPC Foundation manages collaboration between users, vendors and consortia to define companion specifications to facilitate integration of devices from different vendors. METTLER TOLEDO is an OPC Foundation member.
Message queuing telemetry transport (MQTT)
This popular messaging protocol is designed for connections with remote locations. MQTT offers three different qualities of service to assure delivery without duplication. The technology is popular with many customers as it is easy to implement on simple devices and requires little memory. Most recently, this messaging protocol has been used for connecting company networks with external off-premise clouds – a simple yet powerful solution.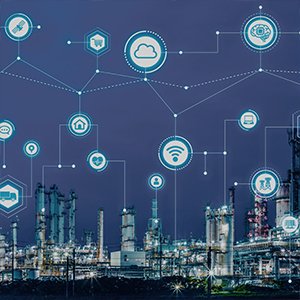 Get Ready for Industry 4.0
Enable your operation with the right tools to prepare for Industry 4.0 automation. The Edge provides the following common protocols for seamless and secure exchange of non time‐critical data with Cloud, ERP and MES systems:
OPC UA Server
MQTT Client for Microsoft® Azure
MQTT Client for Amazon Web Services (AWS)
Generic MQTT Broker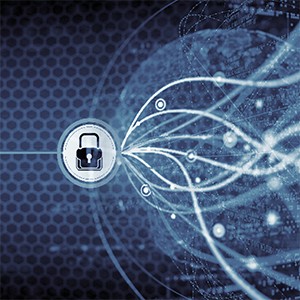 Ensured Data Security
Data security is a top concern for most production facilities. The ACI400 IIoT Edge implements certificate-based authentication and encryption to ensure secure connections. Two 1 GB LAN ports are provided to create separation between the IT network and the production network, making it easy to fulfil your connectivity requirements.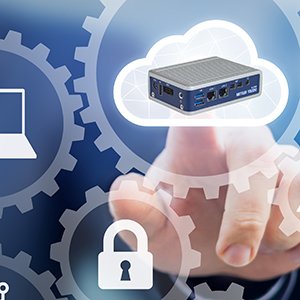 Designed to Grow with You
Each ACI400 IIoT Edge can connect up to four unique weighing devices. Building on foundation communication protocols that have been active in METTLER TOLEDO weighing devices for decades, the ACI400 IIoT Edge is not limited to use with only the newest products from METTLER TOLEDO. The ACI400 Edge can also connect to older weighing devices, extending their useful life and saving existing investments from premature phase out.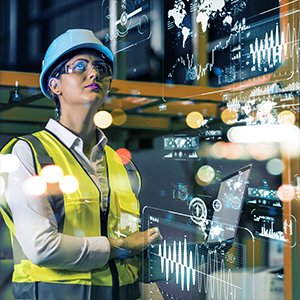 Engineered for Weighing Automation
The comprehensive parameter set of the ACI400 IIoT Edge is the result of collaboration among experts in the weighing industry and in industrial automation. It is suitable for all common weighing applications and weight capacities in almost all industries, making it an ideal fit for your infrastructure.
Dokumentation
Service
Utforska våra tjänster – anpassade för din utrustning
Vi erbjuder support och service av din mätutrustning under hela dess livslängd, från installation till förebyggande underhåll och kalibrering till reparation av utrustning. 
Professionell installation – se till att det blir rätt från början