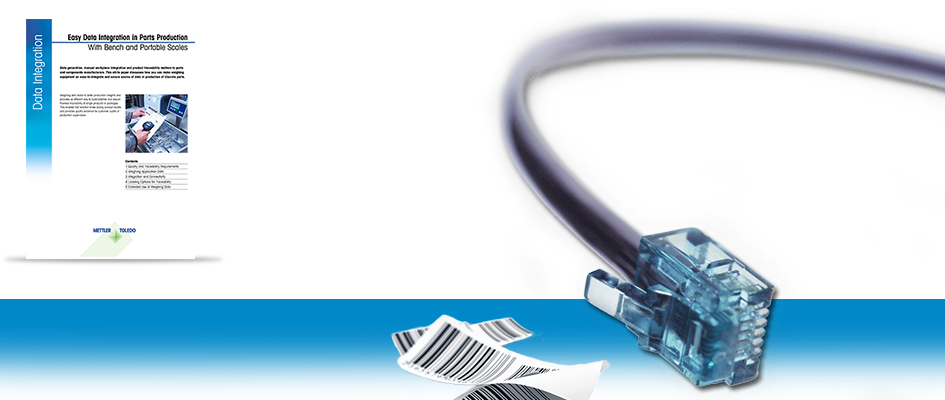 White Paper: Integrating Weighing Data into Your Process
This White Paper explains the data integration of manual workplaces and the use of weighing results as source of traceablity.


White Paper: Use Weighing Data to Your Advantage
Scales can do much more than weighing; use scales to collect data, control production devices and make bulk goods traceable. Weighing data can help you with traceability in case of recalls, customer complaints and audit requirements. Be on the safe side and use weighing devices collect, store and analyze your production data.

Use weighing to:
Control production machinery for checkweighing and counting applications
Track and manage raw materials, warehouse stock and final products
View live production stats, such as in- and out-of-spec products