Pipetting Accessories
Convenience and security
Parts and Accessories
Protect your high-performance pipette investments with high quality Rainin accessories. From pipette storage options to practical reservoirs, these accessories help you to make the most out of your pipettes.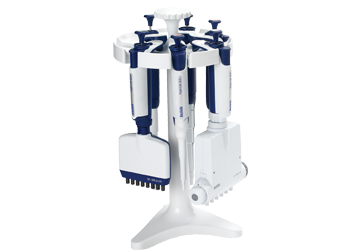 Pipette Stands and Hang-Ups
Pipette stands assure your pipettes are in the right place and protected when not in use. For manual pipettes, the CR-7 holds 7 pipettes and rotates for easy access. The CR-7's sturdy base won't tip and adapters are available to accommodate electronic pipettes.

Hang-ups can be ordered with or without magnets enabling you to hang your pipettes wherever there is wall space – a plus where bench space is limited.
Filters
Filters protect your pipettes from corrosion and contamination. They fit inside the pipette shaft and thus prevent liquids from entering the shaft and won't interfere with tip loading or operation. Two-way filters are used for the 5 ml and 10 ml shafts, an extra filter for 20 ml.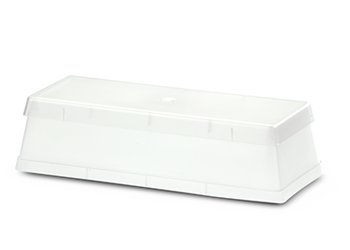 Reservoirs
Sterile, polypropylene reagent reservoirs for use with single and multichannel pipettes are sturdy and stackable lid included. Capacity is at least 75 mL, with easy-to-read calibration marking.
Documentation
Brochures

This document provides an overview of how the XLS+ multichannel pipettes raise the bar on multichannel pipetting and performance.

An overview of the features and benefits of the XLS+ pipette family, including performance, comfort and control.
Datasheets

Rainin Classic improves traditional pipetting. Robust and durable, it provides years of reproducible performance with low out-of-tolerance errors.

An overview of the single-channel Pipet-Lite XLS+ and why it is one of the most ergonomic accurate and precise pipettes available.

This datasheet provides an overview of how the Pipet-Lite XLS+ Multichannel is fast loading, easy on your hand and delivers precise and consistent sam...

This document provides a technical overview of the Pipet-Lite XLS Adjustable Spacer and how it puts a new twist on pipetting with its 6- or 8-channel...