Ultra-Microbalances
Taking Weighing to the Limit
An ultra-microbalance is a microbalance with 7 decimal place readability. The best-in-class weighing cell provides the extreme weighing performance that makes an ultra-microbalance one of the most accurate balances on the market. With capacity up to 6.1 g and a minimum sample weight of just 30 µg (0.03 mg), ultra-microbalances are an indispensable asset in pharmaceuticals, biotechnology, and other industries using very small samples of rare, toxic or potent substances.
Add 1 or 2 more products to compare
Advantages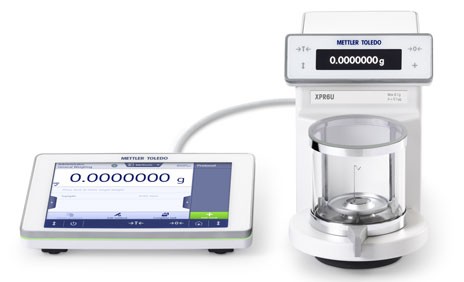 Best-In-Class Weighing Cell
To make the most of your valuable resources, XPR ultra-microbalances are equipped with superior weighing cells that deliver a unique level of precision and a minimum weight value as low as 30 µg.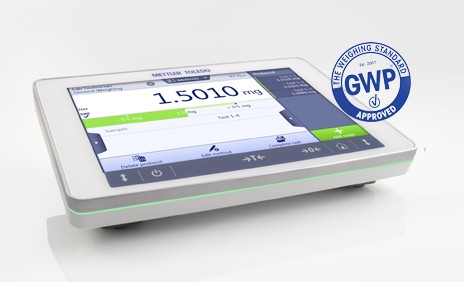 Smart Quality Assurance
The GWP Approved function actively monitors the balance status and is your guarantee of reproducible, audit-proof results. The Tolerance Profiles ensure your weighing results meet your process quality requirements and any applicable regulations.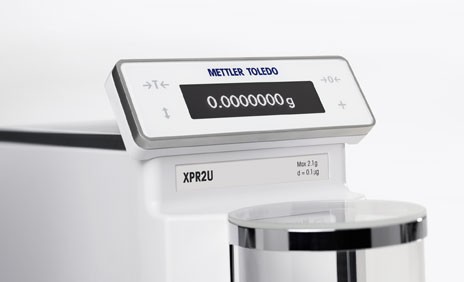 Space-Saving Design
The XPR has the smallest footprint of any microbalance on the market. The main terminal can be placed wherever is most convenient while the SmartView terminal offers all the basic functions you need directly above the weighing chamber.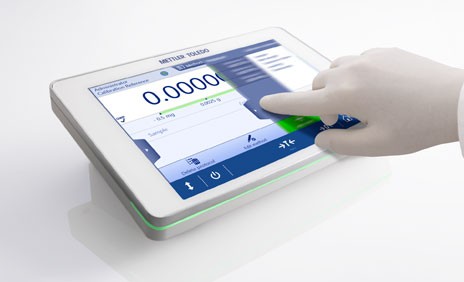 Enhanced Productivity
Useful features save you time and make weighing tasks more efficient. 'Swipe' through settings, applications, and methods. Store tasks in the method library for fast access. Open and close the automatic doors with the wave of a hand.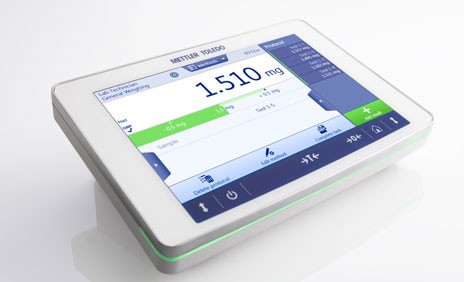 Electronic Data Transfer
As you carry out your tasks, all measurements are automatically recorded on the built-in results notepad. All data, including task parameters, can be transferred directly to a PC or software application electronically or via USB memory stick.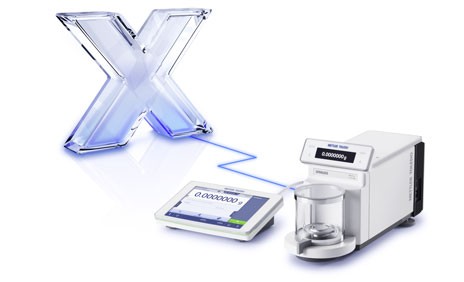 Secure Data Management
LabX™ offers onscreen user guidance, automatic documentation, and central management of users and tasks. Weighing results and metadata are saved in a secure database, ensuring traceability and data integrity while also assisting with 21 CFR part 11 compliance.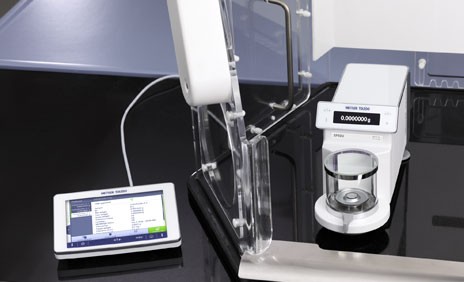 Safe Operation
SmartSens sensors enable touch-free operation, reducing the risk of cross-contamination. The ergonomic two-terminal concept simplifies sample handling and allows the main terminal to be placed away from potential contaminants.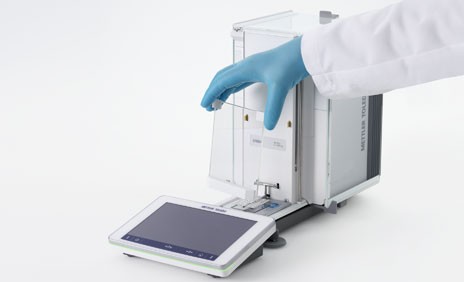 Easy-Clean Design
The cylindrical draft shield provides all-round visibility and easy access to the weighing pan. There are no edges or corners where sample material could become trapped, and all parts can be removed, cleaned, and replaced in a few simple steps.
Explore our Services - Tailored to Fit your Equipment
We support and service your measurement equipment through its entire life-cycle, from installation to preventive maintenance and calibration to equipment repair.