Microbalances
For Your Most Precious Samples
A microbalance is an exceptionally precise instrument used for weighing very small samples with a high degree of accuracy. METTLER TOLEDO microbalances offer capacity up to 52 g and readability down to 0.1 µg, enabling you to weigh sample quantities with a weight as low as 30 µg. Micro weighing is commonly used in chemical and elemental analysis, emissions testing, and applications involving small quantities of rare, valuable, toxic or potent substances.
Add 1 or 2 more products to compare
Advantages
Highly Accurate Weighing Cells
The weighing cells in METTLER TOLEDO's microbalances are carefully selected for their high performance, having exceptional repeatability and low minimum weight. Samples as small as 30 µg can be weighed with extreme accuracy.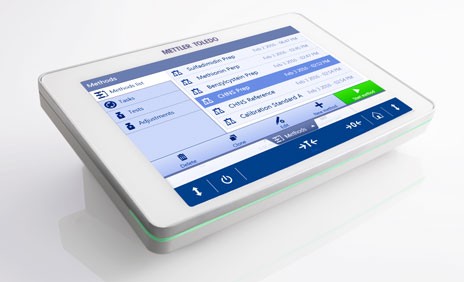 Audit-Proof Results
Smart quality assurance functions actively monitor the status of your microbalance to ensure your results are always valid. By setting up Tolerance Profiles, you can be sure your weighing results meet defined quality requirements and applicable regulations.
Smart Design
XPR microbalances have an exceptionally small footprint, saving valuable space on your workbench and in your safety cabinet. With the SmartView terminal, your results are easy to see during weighing and all essential functions are conveniently to hand.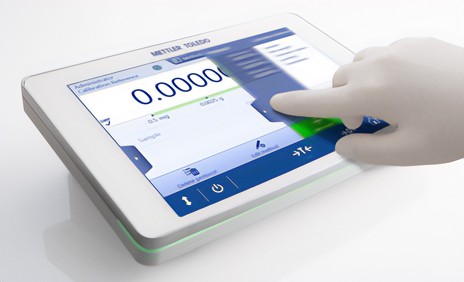 Efficient Weighing
Intuitive touchscreen operation and easy-access weighing methods help to simplify repetitive tasks and make your weighing processes faster. Superior weighing stability and automatic doors further enhance productivity.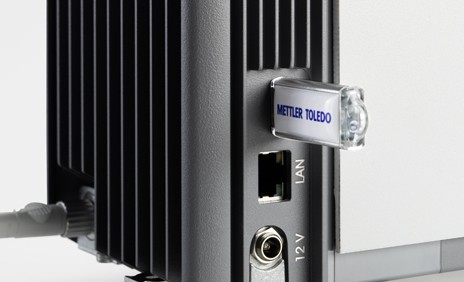 Error-Free Data Handling
The built-in results notepad automatically records all results and process parameters, eliminating manual transcription. Multiple connectivity options enable data to be transferred directly into an open application on a PC.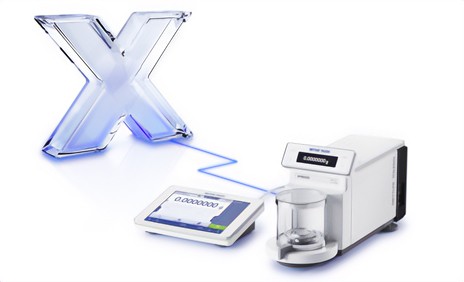 Effortless Data Integrity
LabX™ provides onscreen user guidance and automatically takes care of all weighing results, calculations and metadata. Data is saved in a secure database to ensure traceability and data integrity. LabX assists in compliance with 21 CFR part 11.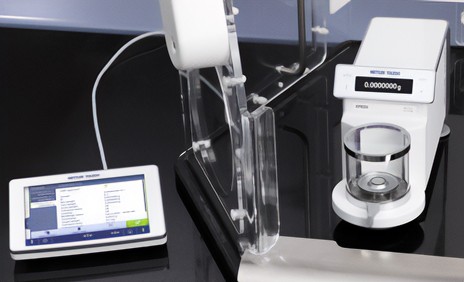 High User Safety
The wide-access draft shield has all-round visibility and touch-free door operation that helps to simplify dosing, reduce spills, and minimize cross-contamination. The SmartView terminal allows the main terminal to be located away from potential contaminants.
Easy Cleaning
The draft shield, weighing pan and drip tray are easily removed, cleaned and reassembled in just a few simple steps without the need for any tools. All parts can be washed in an industrial dishwasher for even easier cleaning.
Avoid Hidden Errors Caused by Static
Electrostatic charges can cause unstable results and hidden weighing errors. Optional ionizers remove charges from samples and containers in seconds. StaticDetect™, on XPR micro analytical balances, provides a warning when detected charges exceed predefined levels.