Vacuum Mass Comparator
Utmost Accuracy with Assured Traceability
The M_one and M_10 vacuum mass comparators are automated weighing system consisting of a 1 kg/10 kg capacity, 0.1 μg /1 μg readability mass comparator and an automated weight handler contained within a vacuum chamber. The system delivers the best possible mass measurements under controlled environmental conditions from ambient pressure down to a vacuum of 10-6 mbar.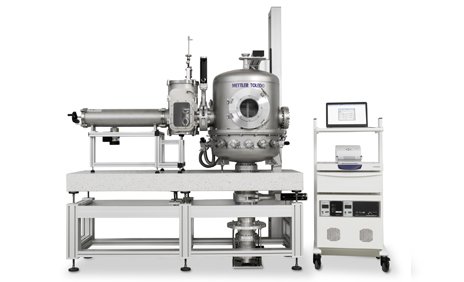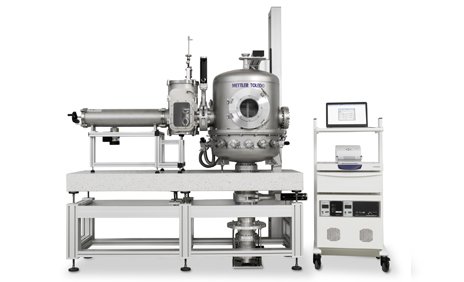 Advantages of Vacuum Mass Comparator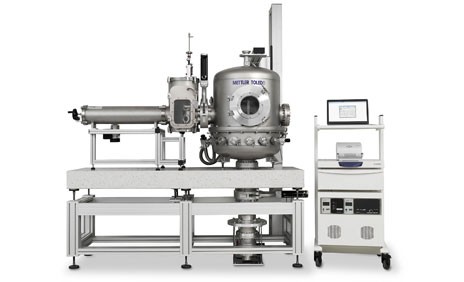 Weight Measurements with the Lowest Possible Uncertainty
Vacuum mass comparators achieve the highest level of accuracy by performing mass determination at constant pressure or in a vacuum. Our M_one and M_10 vacuum comparators accommodate various shaped artefacts and deliver accurate results within 100 nanograms.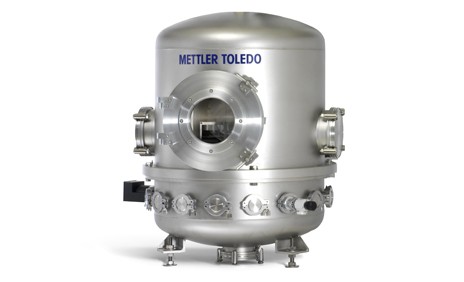 The Reference in Mass Determination
METTLER TOLEDO's M_one vacuum mass comparator sets the benchmark in ultra-high precision weighing. Masses can be determined with an accuracy of 100 nanograms, a proven typical repeatability of 300 nanograms and a result data comparison of 10 nanograms.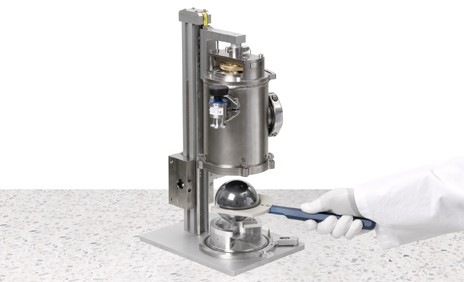 Storage Device Ensures Stability
The unique Artefact Storage and Transport Vessel (ASTV) keeps objects in the stable conditions of a vacuum or inert gas while also preventing them from being contaminated.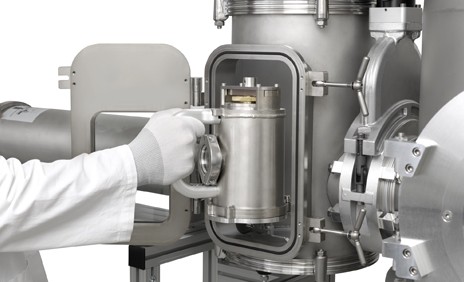 Contamination-Free Artefact Transfer
To maintain the controlled environment inside the M_one, artefacts are transferred directly from their ASTV to the weighing chamber via the Load Lock, which incorporates an Artefact Transfer Device (ATD).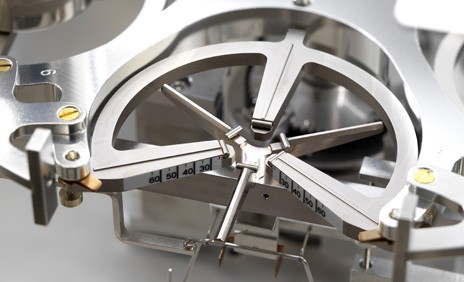 Accommodates Different Shaped Artefacts
Thanks to the unique STAR-shaped weighing pan, the M_one accommodates multiple weights and artefacts from 1 mg up to 1 kg. Silicon spheres up to 100 mm in diameter and density artefacts can be placed directly on the weighing pan.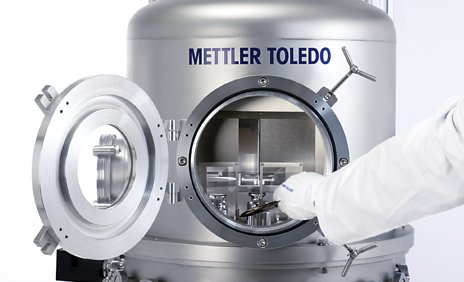 Direct Access for Easy Loading
The large quick-loading door provides direct access to the weight handler inside the weighing chamber for fast and ergonomic loading of weights and artefacts.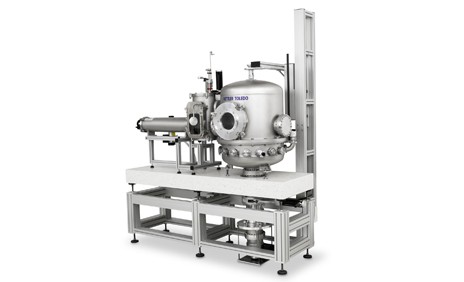 Modular Design
The M_one, Load Lock, Artefact Transfer Device, and the vacuum pumping systems have been built on a modular basis. This gives you the flexibility to configure your own initial system and expand it according to the demands of your applications and as budget permits.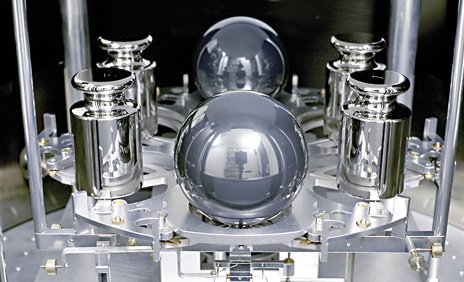 Automated Gravimetric Centering (AGC) of Weights
The AGC positions all types of artefacts precisely in their gravimetric center before the measurement is taken. This reduces eccentricity error to a minimum and ensures the highest possible measurement repeatability.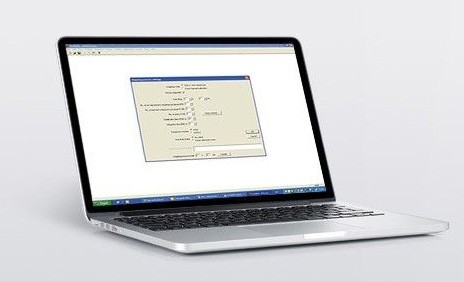 M_Control Software and Optional Efficiency Pack
The M_Control software gives you complete control over your vacuum mass calibration processes. With the optional Efficiency Pack, post-processing of air buoyancy provides an increased level of measurement accuracy.
Products and Specifications
 
M_one Comparator
M_10 Comparator
Article No.
On Request
On Request
OIML Calibration Range E0
100 g - 1 kg*
1 kg - 10 kg
OIML Calibration Range E1
100 g - 1 kg*
1 kg - 10 kg
OIML Calibration Range E2
100 g - 1 kg*
1 kg - 10 kg
OIML Calibration Range F1
100 g - 1 kg*
1 kg - 10 kg
OIML Calibration Range F2
100 g - 1 kg*
1 kg - 10 kg
Maximum load
1001.5 g
10011 g
Readability
0.1 μg
1.0 μg
Repeatability at nominal load
(5x ABA, measured at)
0.5 μg
8.0 μg
Repeatability typical ABA
0.3 μg
4.0 μg
Electrical weighing range
1.5 g
11 g
Dial weights
External
External
Linearity (electrical weighing range)
2 μg
±8 μg
Eccentric load deviation (at test load)
0.0 ng (1 g)
0.0 ng (10 g)
Settling time
30 s
30 s
Adjustment built-in
Motorized
Motorized
Adjustment with external weight
1 g
10 g
*Enhance calibration range down to 1 mg by utilizing support weights
 
 
Standard Equipment
 
 
Weight handler
Turntable, 6 positions
Turntable, 4 positions
Software and controller
Windows®, standard
Windows®, standard
Vacuum chamber
Round bell jar
Round bell jar
Self centering pan
Integrated
Integrated
Weighing pan
Hanging pan
Hanging pan
SmartScreen
Touchscreen
Touchscreen
SmartSens
Standard
Standard
Separate display
Standard
Standard
Admissible Ambient Conditions
 
 
Temperature (°C)
17 - 27
17 - 27
Max. temperature change (°C /12h)
0.1
0.1
Relative humidity (%)
45 - 60
45 - 60
Comparator (WxDxH, mm)
344 x 440 x 620
315 x 720 x 850
Display unit (WxDxH, mm)
226 x 370 x 155
226 x 370 x 155
Comparator weight (kg)
300
350
Object diameter (D, mm)
Cylindrical: 22 - 90
Spherical: 40 - 100
Cylindrical: 18 - 105
Spherical: 18 - 110
Object height (H, mm)
100
195
Control unit for weight handler (WxDxH, mm)
202 x 197 x 92
202 x 197 x 92
Vacuum chamber (WxDxH, mm)
684 x 884 x 930
684 x 884 x 930
Rack for control & display unit
Optional
Optional
Vacuum Comparators and Mass Metrology
FAQ
What is a vacuum mass comparator?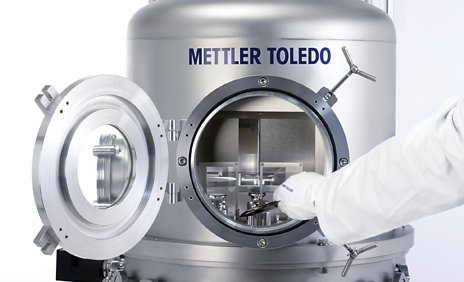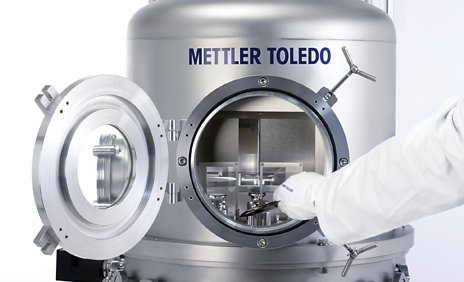 A vacuum mass comparator is the most accurate balance possible. It weights the mass of an artefact in a vacuum, which means that no air buoyancy correction is needed. Without this correction, a relevant part of the uncertainty calculation can be removed, which means that the overall uncertainty is improved.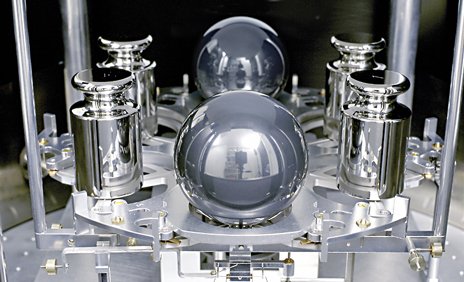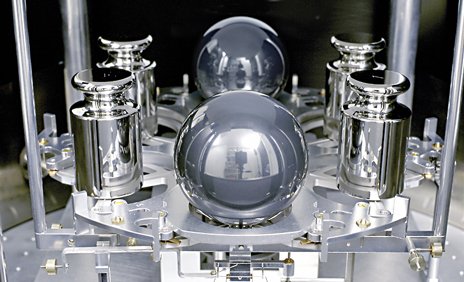 Worldwide Comparison of Reference Weights
To enable national metrology institutes worldwide to compare their standards using the M_one and the M_10, the optional Klimet A30V measures all environmental parameters with the utmost accuracy to determine air density for compensation of air buoyancy influences.