Get Quality, Costs and Compliance Under Control
With Good Weighing Practice
Are you finding it difficult to select the right balance or scale? Can you verify that your devices are fit for purpose? Do you know how to set up an effective and efficient quality management program for your weighing devices?
We can help so that you get weighing results you can trust. METTLER TOLEDO developed the globally recognized standard Good Weighing Practice™ (GWP®). It is a standardized approach developed for the secure selection, calibration and routine operation of balances and scales – suitable for large and small weighing concerns.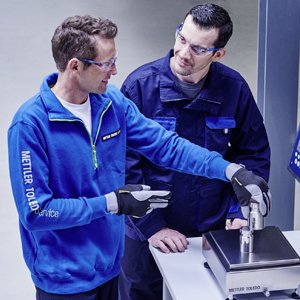 Why You Need It
Good Weighing Practice (GWP®) principles follow our unique fit-for-purpose check from the selection of your balance or scale through routine operation. This leads to:

Consistent Quality
Achieve consistent product quality through reproducible results.
Reduced Costs
Reduce material waste and the cost of rework.
Full Compliance
Be audit-proof at all times with appropriate quality management processes.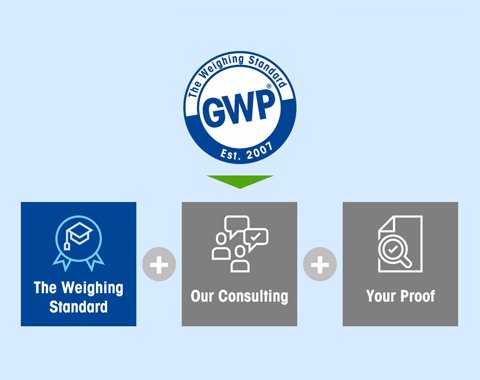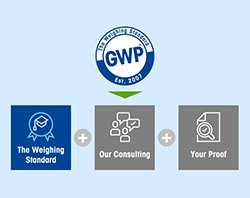 The Weighing Standard: Globally Acknowledged
GWP® has a scientific foundation that is:
Implemented in the most important weighing regulations such as USP, Ph. Eur., ISO and ASTM
A risk-based approach
This provides a solid backbone that is applicable for any weighing device in any workplace or industry through a scientific foundation developed by the most seasoned experts in the industry.
Our Consulting: Reducing Your Effort
We offer you clear guidance that helps you:
Improve weighing quality, reduce costs and ensure compliance
Apply accurate weighing principles throughout the life of your instrument
Leveraging our expertise through local consultants and global solutions reduces errors and saves you valuable time. We can help with everything from selecting a single weighing device that meets your needs all the way through company-wide weighing quality assurance plans that will pass any audit.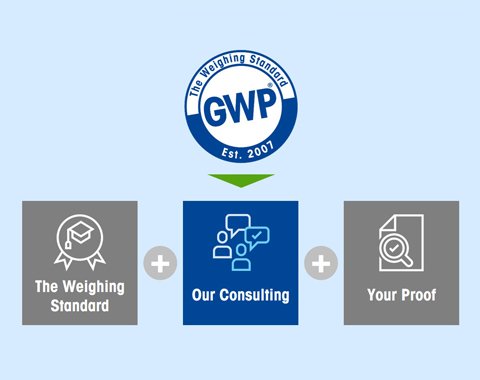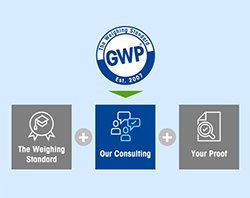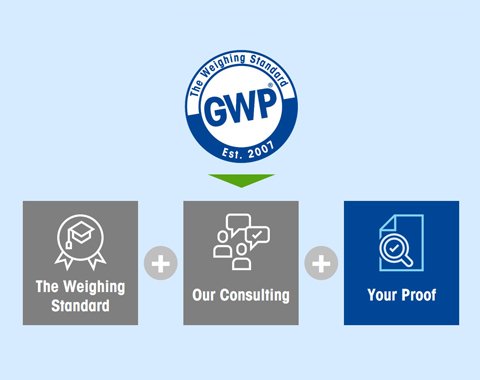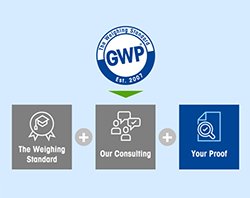 Your Proof: The Certification You Need
We give you the documentation you need to:
Make sure your devices are fit-for-purpose and properly calibrated, and
You have a complete quality assurance plan for weighing that includes a tailored calibration and routine testing plan
Be audit-proof and assure required weighing quality through a unique offering that is truly global.
FAQ
1. What are the advantages of Good Weighing Practice (GWP)?
GWP® helps to support consistent quality, reduce your operating costs, and maintain the full compliance of your entire weighing program. We can help with everything from finding the right balance or scale to making sure that your balance or scale remains fit-for-purpose over time for weighing results you can trust.
2. Why do I need Good Weighing Practice (GWP)? Our balance or scale is a METTLER TOLEDO device. Isn't it accurate enough?
All METTLER TOLEDO devices are of the highest quality and capable of excellent accuracy. However, are you sure your balance or scale fulfills your intended purpose? GWP® can help make sure it does. Also, the weighing performance of even the most accurate device changes over time. This is why weighing devices need to be maintained, calibrated and tested periodically to ensure consistent performance.
3. Who should use Good Weighing Practice (GWP)?
GWP® is relevant for every business where weighing is part of the value chain, whether it is in a laboratory, production environment, or other processing area. It is suitable for any weighing process large or small as well as all new or existing weighing equipment from any manufacturer in any industry and workplace.