Balance and Scale Calibration - Service
With the Accuracy Calibration Certificate (ACC)
Like all measurement devices, balances and scales have inherent uncertainty. To achieve accurate and consistent weighing results, the performance of a balance or scale must be defined. Calibration of your weighing device determines that measurement uncertainty in its actual place of use. This plus/minus range on your results lets you know with precision how accurate your results are.
With our Accuracy Calibration Certificate (ACC) you can check if what you see is actually what you get.
Benefits of Balance and Scale Calibration
Consistent Quality
Achieve consistent product quality through reproducible results.
Reduced Costs
Reduce material waste and the cost of rework.
Full Compliance
Be audit-proof at all times with appropriate quality management processes.
The Core Certificate: Determine the Accuracy of Your Balance or Scale
The Accuracy Calibration Certificate (ACC) determines the performance (measurement uncertainty) of a device over its entire weighing range. With our ACC calibration service, you benefit from:
A globally harmonized method
A calibration procedure set up according to the globally acclaimed EURAMET cg-18 calibration guidelines
Results in an easy-to-understand report
Various annexes to analyze the calibration results, each giving a clear pass/fail statement for certain tolerances applied
Locally Accredited Calibration
In 25+ countries we offer locally accredited versions of the calibration certificates according to ISO17025. These versions are based on the ACC–and therefore offer the same benefits–but come with the approval and logo of the local accreditation body. Therefore, you gain the assurance of the global ACC in locally accepted terms.
For instance, in the US, the A2LA version is available, the DAkkS-ACC from Germany and in China, the CNAS version.
See all locally accredited certificates
Ask your local METTLER TOLEDO representative to find out more.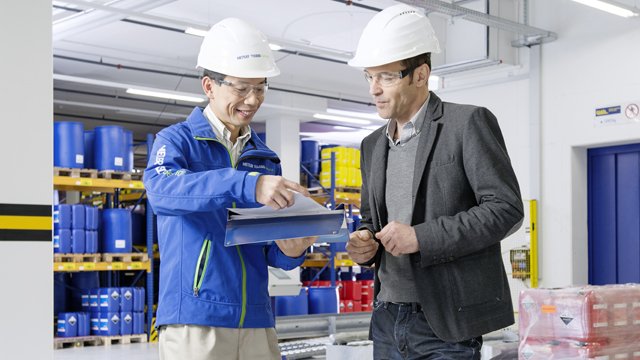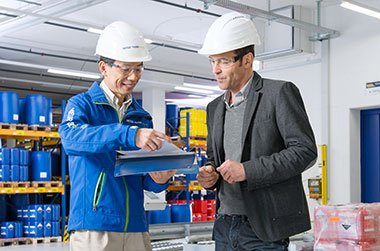 Personalize Your Calibration Certificate
The calibration certificate gives you clear results on how your device performs. In order to help you evaluate these results and determine if they fit your requirements, we offer various tolerance assessments as annexes to the calibration that analyze the calibration results according to certain tolerances applied.
Download the calibration brochure for more information
GWP Certificate Annex: Make the Fit-for-Purpose Check
The GWP® Certificate as an annex to the ACC sets a new benchmark in terms of weighing accuracy. How? By:
Linking the performance of your balance or scale to your specific processes.
Giving you certainty that your device meets your individual requirements.
Including as-found and as-left test results.
Showing your Safe Weighing Range with a visual representation.
This gives you peace of mind that the device is fit-for-purpose and supplies you with the proper documentation to prove it.
Legal Metrology Annexes: Check Against Maximum Permissible Errors
Legal metrology annexes provide clear statements on whether legal metrology regulations and Maximum Permissible Error (MPE) guidelines are met. National law regulates which applications are subject to these legal controls, the two most important of which are the international OIML recommendation R76-1 and the US NIST Handbook 44.
Custom Annex: Check Your Balance or Scale Against Customer Tolerances
The Custom Annex to your balance or scale calibration provides pass/fail statements for customers that need to satisfy legacy quality assurance requirements with individually defined repeatability, eccentricity, and error of indication tolerances.
FAQ
1. How often do I need to calibrate my balance and scale?
The frquency of calibration depends on how the device is used, the process tolerances applied, and the criticality of the weighing results. Our GWP® Verification service gives you concrete guidance for a customized calibration plan that meets the requirements of your process and weighing devices.
2. What is measurement uncertainty of a balance or scale?
3. What is the safe weighing range? How does it help with accurate weighing?
The safe weighing range is the range in which the balance or scale gives the most accurate results. This range lies between a scientifically determined lower accuracy limit (minimum weight determined through calibration) to which a safety margin is added (defined by the selected safety factor) and the maximum limit (capacity) of a balance or scale.
Process quality requirements are met if the smallest net weight lies within the safe weighing range.
Since most manufacturers do not declare the lower limits for their devices, it's important to define your tolerances to assure accurate results.
4. How can I ensure accuracy between calibrations?
Over time, the performance of your balance or scale can change due to environmental incluences, wear and tear, and non-obvious damage. With routine testing performed by the user, you can check if the weighing device performs accurately enough to meet your needs until the next calibration.
5. Are the different calibrations available for different types of balances and scales? For instance, does METTLER TOLEDO offer an analytical balance calibration, a precision balance calibration and an industrial scale calibration?
Our Accuracy Calibration Certificate (ACC) works on all balances and scales, whether they are analytical balances, precision balances, production or truck scales. Therefore you get one calibration solution that is applicable for all your weighing devices.