Good Weighing Practice™ (GWP®) and Validation
Services to help you comply with regulations and optimize weighing processes
GWP® is a global weighing standard that can be applied to new or existing weighing equipment from any manufacturer in any industry and workplace.

System validation will help you to meet high quality standards with risk analysis and professional service.

GWP® Recommendation

Science-based qualification to ensure you select the right scale or balance for your process

GWP® Verification

Unique service certifies the accuracy of new or existing equipment from any manufacturer

SOP Consulting

Establish or modernize your procedures to integrate balance and scale quality management according to the latest global standards

Validation Support

Complete on-site consultation for all phases of validation

Validation Manual 1

Information required for METTLER TOLEDO's qualifications as a software vendor

Validation Manual 2

Guidelines, forms and protocols for validation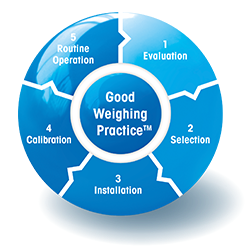 GWP® is a global weighing standard that can be applied to new or existing weighing equipment from any manufacturer in any industry and workplace.
GWP® Recommendation
Science-based qualification to ensure you select the right scale or balance for your process
GWP® Verification
Unique service certifies the accuracy of new or existing equipment from any manufacturer
SOP Consulting
Establish or modernize your procedures to integrate balance and scale quality management according to the latest global standards
System validation will help you to meet high quality standards with risk analysis and professional service.
Validation Support
Complete on-site consultation for all phases of validation
Validation Manual 1
Information required for METTLER TOLEDO's qualifications as a software vendor
Validation Manual 2
Guidelines, forms and protocols for validation
Publications
Literature to Expand Your Knowledge
Services
Expand your Good Weighing Practice™ and Validation knowledge
Explore our Services - Tailored to Fit your Equipment
We support and service your measurement equipment through its entire life-cycle, from installation to preventive maintenance and calibration to equipment repair. 
Professional Installation - Get it right from the start
Oct 19, 2017
Jul 06, 2017
Jun 21, 2017
Nov 08, 2016