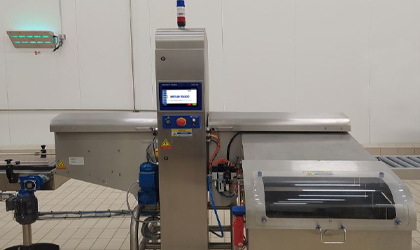 Kri-Kri | X-ray Inspection Case Study
Founded in 1954,Kri-Kri S.A. is an international ice cream and yogurt manufacturer based in Greece. Using METTLER TOLEDO x-ray inspection systems, Kri-Kri ensure product safety and brand protection by detecting contaminants of various sizes and materials.  
This case study explains the primary motivation for Kri-Kri to purchase an x-ray inspection system. The company aims to be compliant with several retailer codes of practice to give additional confidence in their operations when exporting to other countries.
Kri-Kri installed an X34 and an X3710system to inspect a range of yogurt products. The systems were selected to inspect the final sealed packages at the end of the line and to detect various physical contaminants. At the same time, product integrity and packaging is checked to ensure brand protection.
Download this informative case study to learn more.