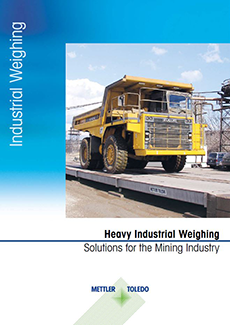 Brochure: Solutions for the Mining Industry
Mining operations all over the globe place serious demands on their equipment. Challenging environments, massive loads and around-the-clock operations reqeuire tools that are purpose-built to survive in this industry. 
This brochure highlights the solutions available to ensure success at your mining operation, including:
- Truck scales
- Rails scales
- Weighing tanks, hoppers, and dispensing
- Service expertise
Verified Performance Through Lifecycle Testing
Our products are designed to withstand even the harshest environments. With proven lifecycle testing, your operation can have peace of mind through maximized uptime and productivity. Watch the video to learn more.