METTLER TOLEDO has been operating in the industrial sector since 1901, offering industrial weighing solutions for much of that time. We have collaborated with EPC companies on a variety of projects, and in a wide range of industries and applications.
Let's explore the top 5 reasons EPC's choose METTLER TOLEDO as their strategic partner for weighing solutions. 
1.       We understand your industry
For decades, Mettler Toledo has collaborated closely with EPCs worldwide in many successful projects in industries such as Petrochemical, Chemical, Food Pharma and more. We have a deep understanding of EPC's & their end customer needs. The experience, expertise, and portfolio that METTLER TOLEDO offers helps enable EPC's to deliver safe, reliable, and high quality solutions to their end customers.
2.       We work with the same end customers
METTLER TOLEDO works alongside a wide variety of customers in different industries. However, we also maintain specialists in key segments so that we understand your end-user's pain points and needs to help you develop the best solution. Industries we commonly work in include: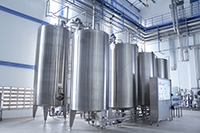 Food industry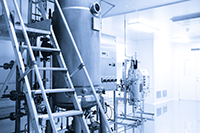 Chemical & Pharmaceutical industry
Chemical & Pharmaceutical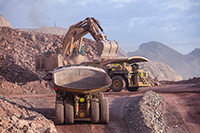 Raw Material industry
3.       We understand the common requirements of an EPC project
METTLER TOLEDO collaborates with EPCs ranging from transactional suppliers to strategic partners in various applications & requirements. Since working on hundreds of EPC based projects, we have learned a lot and have a good understanding of what is required for success.  
Competitive Portfolio
Winning projects through competitive solutions & offering



Compliance
Experience with regulatory compliance & quality assurance to deliver safe, reliable, and high quality products & solutions
Deliveries
Executing EPC projects on time
Documentation
Comprehensive know-how on quality control & documentation library for customer needs
Global Network
Global service network iMr to support EPC & their customers in every corner of the world in various application
4.       We offer a full range of solutions and services, making us your ideal "sole-supplier" of weighing solutions
METTLER TOLEDO is prepared to be your single source supplier for weighing solutions. But more than that, we are also prepared to be your partner. We bring a diverse background of project experience whether you need a standard or custom solution. Examples of common industrial applications we handle include:
truck and rail scales
Truck and rail scales for legal-for-trade filling and fast, accurate load-out.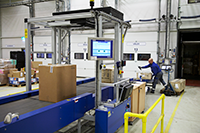 Transport & logistics solutions
Transport & logistics solutions that enhance throughput for distribution centers and ware-houses.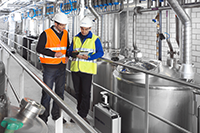 Tank weighing solutions
Tank weighing solutions for fast, safe inventory control, blending and batching
bench scales
Accurate bench and floor scales for wet, dry, harsh and potentially explosive environments
5.       Our successes speak for themselves 
Our team has helped EPC's with projects in almost every industry and industrial weighing application. A few examples of our successes include: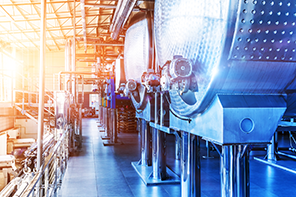 Chemical
Industry: Chemical
Application: Railcar weighing
EPCLocation: Asia
CustomerLocation: Middle East
Results: Successfully installed 25 rai scales at an oil refinery. Utilizing POWERCELL technology for higher ac-curacy, the customer tracked thousands in cost savings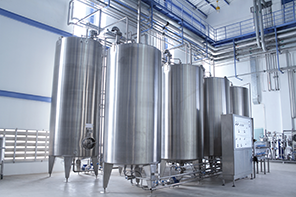 Industry: Food
Industry: Food
Application: Tank weighing
EPC Location: United States 
Customer Location: Mexico
Results: Successfully installed weigh modules on 40+ tanks for improved inventory control and airtight tracking & tracing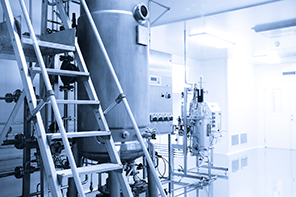 Industry: Pharmaceutical
Industry: Pharmaceutical
Application: Batching on floor scales
EPC Location: Europe
Customer Location: Ireland
Results: Successfully installed 40 stain-less-steel floor scales in a greenfield pharmaceutical facility for cancer-treatment manufacturing
Here, we'll explore considerations for other load cell companies, and why METTLER TOLEDO is one of the leading load cell suppliers in many industries around the world.
METTLER TOLEDO has load cell suppliers around the world. As a global company, we have distribution hubs around the world and close to your operation. This is critical in the case of a load cell failure, that you can get a replacement load cell faster. Other load cell companies may only operate in one region with less global ties, making a replacement load cell harder to obtain – leading to scale downtime.
METTLER TOLEDO has service providers around the world. Load cell manufacturers should consider the need for service on their equipment. In the case of a

 

load cell

 

failure, having service close by is critical. Some load cell manufacturers are simply load cell suppliers, meaning they do not have a service fleet to assist their customers in case of load cell failure. METTLER TOLEDO is not only a load cell company, but a full systems and solution provider and partner – from scale systems to service.
METTLER TOLEDO has innovative and reliable load cell solutions. When comparing load cell companies, you should consider more than just price. Your load cells are a critical part of your weighing equipment and your operation. Some load cell manufacturing companies produce

 

load cells

 

which have a shorter lifespan by design, their revenue comes from spare parts and replacement business. Choose a load cell company that is known for accurate and reliable load cells.

In conclusion, do your research when you are searching for load cell suppliers – and consider a company like METTLER TOLEDO, more than just a supplier, a partner.