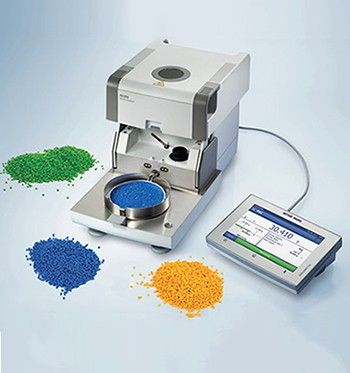 Measure moisture content in plastic pellets
The moisture content in plastic pellets has to be controlled as it's an important aspect for the production of high-quality plastic parts. The right moisture content of polymer resins ensures trouble-free compounding and injection molding, smooth surfaces and ideal mechanical properties of the injection-molded parts. Controlling the moisture content in plastic resins is crucial for the manufacturing of high-quality products. An accurate and easy alternative to the official Karl Fischer Titration method is the HX204 moisture balance.
What are alternative methods to the Karl Fischer Titration?
Karl Fischer Titration is the ASTM standard test method to determine the residual moisture content in plastics (see ASTM D6869; Standard Test Method for Coulometric and Volumetric Determination of Moisture in Plastics). However, Karl Fisher Titration isn't well suited for using 24/7 on the factory floor by factory personnel.
As an alternative to Karl Fischer titration for routine testing, ASTM has established the 'Standard Test Method for Determination of Moisture in Plastics by Loss in Weight', ASTM D6980. This method describes the use of moisture analyzers.
Using a halogen moisture analyzer is an ASTM-recognized test method to determine the residual moisture content in plastics.
Do I need to use an instrument with 0.1 mg resolution?
Plastic pellets contains approx. 100x less moisture than food samples. To determine such small amounts of water content in a robust and accurate manner, using a moisture balance with high resolution of 0.1 mg is mandatory.
Within the METTLER TOLEDO range of instruments, only the HX204 moisture analyser offers this high resolution.
With decades of experience in laboratory weighing and halogen moisture analysis in plastics products, METTLER TOLEDO offers a wide range of know-how and tools. Make the most of our expertise to enhance your plastics moisture analysis. Explore more on our wide range of
Moisture Analyzer
suitable for your industry.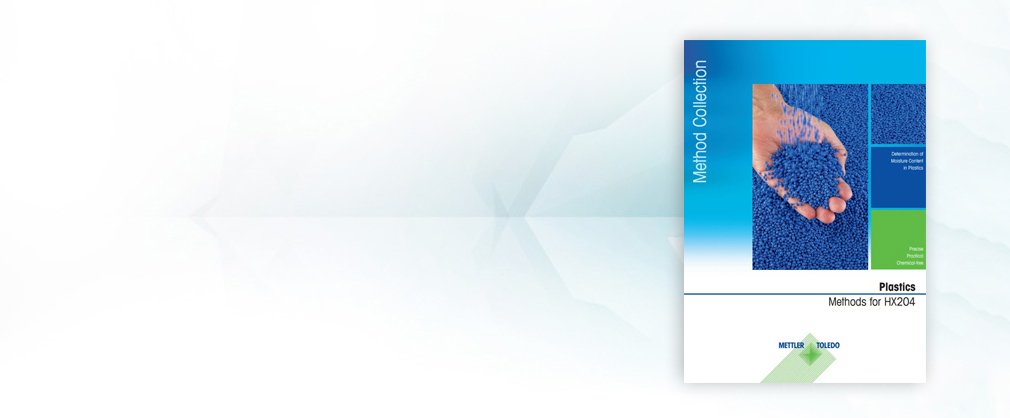 What is the right drying temperature to measure moisture in plastics?
Select a temperature when moisture evaporates and the result matches the reference value obtained by Karl Fischer titration.  
Our plastics method collection provides moisture methods for the most common plastic resins and compares them to the Karl Fischer titration method.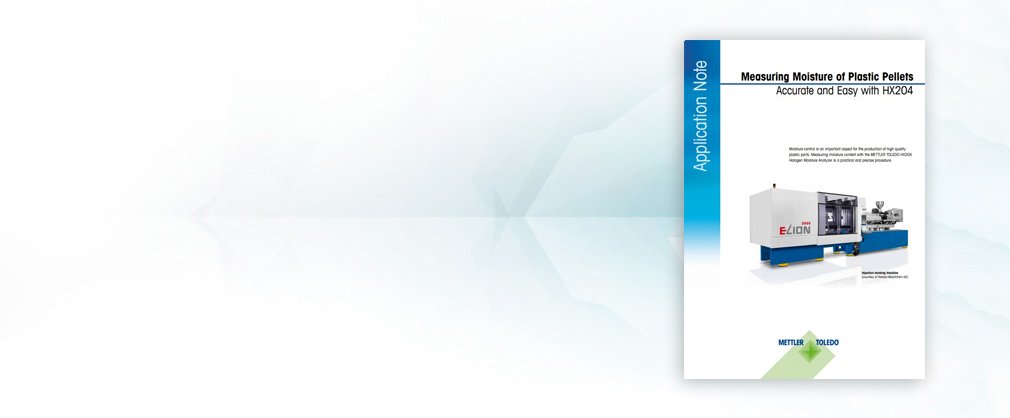 How to use the HX204 moisture analyzer for fast and easy determination of moisture content in plastics?
Using PA 6 as an example, see how easy and fast it is to get moisture results with the HX204 moisture analyzer.
In addition, this application note shows how the results match those from the Karl Fischer titration method.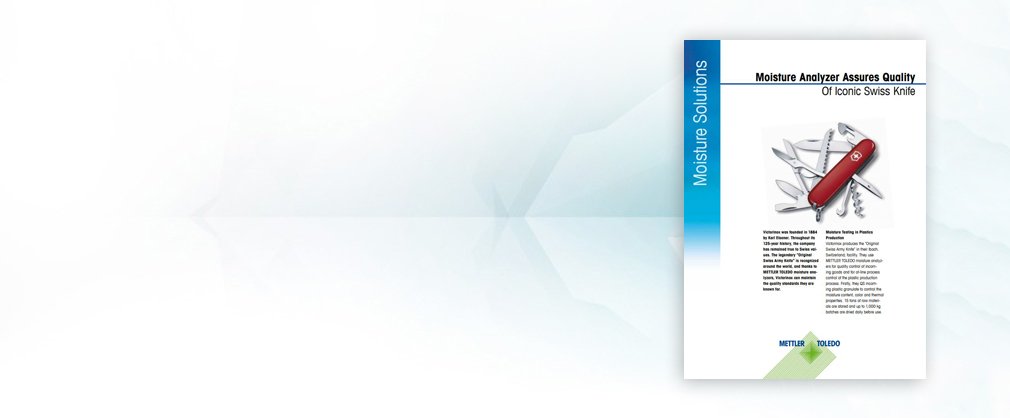 How does Victorinox determine the moisture content of plastic resins in its production?
Victorinox produces the "Original Swiss Army Knife".
Before injection-molding a granulate batch, it tests the polymer resin for residual moisture content using the HX204 moisture analyzer from METTLER TOLEDO to ensure the final quality of its iconic Swiss knife.

High Performance Moisture Analysis
With a high resolution weighing cell, a readability of 0.001 % MC and a weighing capacity of 200g the HX204 moisture analyzer is ideal for applications with low moisture content such as plastics pellets. Software capabilities support data handling and process security.