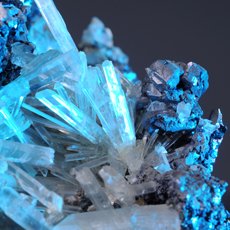 The use of thermal analysis techniques in the field of inorganic chemistry
We encounter inorganic materials almost everywhere in our daily life. They are used for a vast multitude of applications and often exhibit high temperature resistance.
Thermal Analysis Applications for Inorganic Chemistry
Inorganic chemistry is the study of the structure and properties of materials such as minerals, inorganic salts, metals and the chemical elements. Thermal analysis is mainly used to measure moisture content, thermal and oxidative stability, and solid-solid transitions.
In addition, it can be employed to determine the composition of raw materials such as gypsum and to characterize energetic materials with regard to storage conditions and safety. Other important applications have to do with the compatibility of construction materials.
In this webinar, the use of thermal analysis to analyze inorganic materials is illustrated, and a selection of typical instances of samples measured by TGA, DSC, TMA, DMA and thermo-optical analysis are shown. The presentation will conclude with a Q&A so participants can have their most pressing application questions answered.
Thu Nov 18 2021 15:00 +0000
[ English ]