Pipet-Lite Pipette LTS L-5000XLS
En mester i ergonomisk ytelse.
Lave krefter – ekstrem nøyaktighet
Total håndkomfort takket være lavere fjærkraft, samtidig som enestående nøyaktighet og presisjon er opprettholdt. Magnetic AssistTM gir jevn og presis stempelbevegelse.
Velprøvd ytelse, forbedret arbeidsflyt
Gir enkel kalibreringssporing og enkel bruk i arbeidsflyten. Ressursadministrasjon og vedlikeholdsplaner for pipettebeholdningen.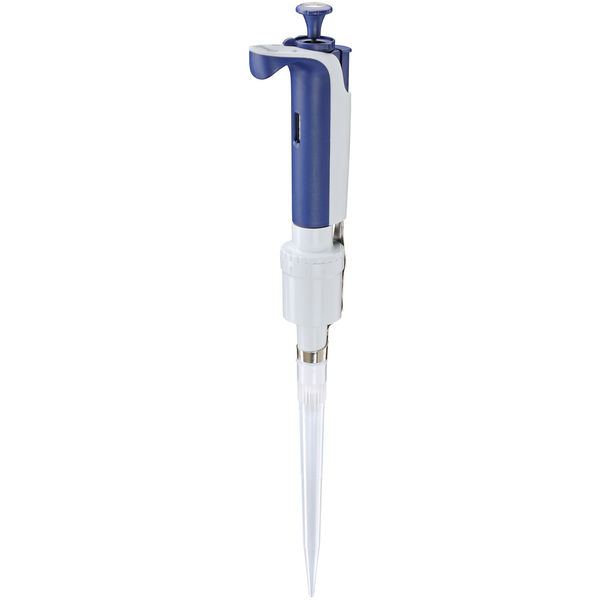 The Performance Champions

Pipet-Lite XLS+ blends cutting-edge engineering and innovation to deliver highly reproducible results with exceptional comfort. New elastomeric seals and polymer tip ejectors, along with Rainin's patented LTS™ LiteTouch System™, deliver smoothness and control. The sure-fit handle, light springs and "Magnetic Assist™" technology ensure smooth, light operation and significantly reduce the risk of repetitive strain injuries. Tip shaft options included low-force LTS for improved ergonomics and universal-fit. Like all Pipet-Lite XLS models, its embedded RFID tag enables advanced calibration tracking with optional reader, software, and PC.
Spesifikasjoner - Pipet-Lite Pipette LTS L-5000XLS
| | |
| --- | --- |
| | 500 µL – 5 000 µL |
| Trinnvis (manuell) | 5 µL |
| Nøyaktighet ± | 500 µL : 2,4 % / 12 µL ; 2 500 µL : 0,6 % / 15 µL ; 5 000 µL : 0,6 % / 30 µL |
| Presisjon ± | 500 µL : 0,6 % / 3 µL ; 2 500 µL : 0,2 % / 5 µL ; 5 000 µL : 0,16 % / 8 µL |
| Spissteknologi | LiteTouch System LTS |
| | 1 |
| Material nummer | 17011790 |
Dokumentasjon
Tilbehør
Tilleggsutstyr til elektroniske pipetter