Calibration for TOC Analyzers
Ensure Accuracy and High Quality
Search for Process Analytics Specific Services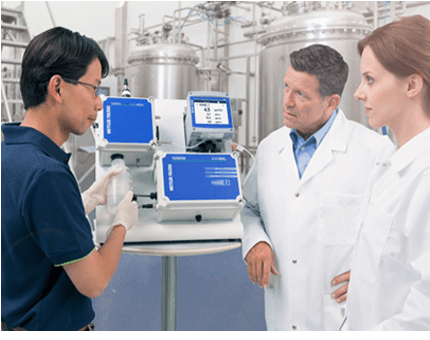 TOC Calibration
Maintaining accurate measurement of your process, compliance to industry regulations, and to critical quality standards are easy to achieve with METTLER TOLEDO Sensor Calibrations.

We provide:
Accurate measurement of your TOC sensor through calibration with TOC standard solutions of known concentration.
May be executed with standard or extended range solutions.
Recommended upon change of the UV Lamp or at least every 12 months.
Tailored setup and configuration of your equipment will optimize its performance and functionality, ensuring operational efficiency.
Increase operational knowledge and maximize equipment and process performance with professional training.