Ballots placed on the scales
For over ten years, the Swiss municipality of Maur has been using precision scales from METTLER TOLEDO to count ballots during elections. Thanks to this technological aid, election results are more quickly communicated.
"Votes should be weighed, not counted" is a line from Friedrich von Schiller's drama 'Demetrius' which, over 150 years later, still has great significance in Switzerland, because votes are cast in paper form using ballots. If ballots are weighed instead of being counted by hand, the results are far more accurate. After all, any manual activity can quickly result in errors. In the past, counting machines were often used as a basic tool for this task. These made the counting process somewhat easier than hand counting, but produced a horrendous racket. Counting thousands of ballots can take several hours, over which time this process could really become oppressive – especially with precision and high levels of accuracy being required. This is now a thing of the past thanks to precision weighing.
Counting ballots using precision scales is fast and accurate. The Swiss municipality of Maur in the Canton of Zurich has been using MonoBlocTM scales from METTLER TOLEDO since 2003.
Precision scales being used to count votes
"We are very happy with these scales and would not want to be without them," says Markus Gossweiler from Maur's local authorities. Furthermore, weighing the votes is a popular job in the election office according to Barbara Kummer, deputy staff member."You are close to the action when the election results are announced".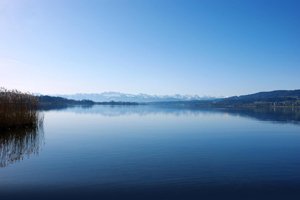 Greifensee_Maur
Swiss precision in counting votes

The use of precision scales in federal elections has been officially permitted by the Swiss Federal Council since 2003. It is of the utmost importance that no errors are made when counting votes, which is why this technology has been tested and accredited by the Swiss Federal Office of Metrology and Accreditation (METAS). Ongoing testing and verification is also carried out by the various cantonal bureaus of standards.
The scales used in Maur are specifically designed for parts counting.
The current MonoBloc model is the high-precision ICS685 industrial scale, which is normally used for receipt of goods, storage, manufacture, as well as logistics and dispatch. All the results can be seen quickly and accurately on the large color screen. The MonoBloc's measuring cells are produced in Switzerland and are known for their long service life and very high level of accuracy. The use of precision scales brings reliable and accurate results, while considerably reducing the time taken to count the votes.