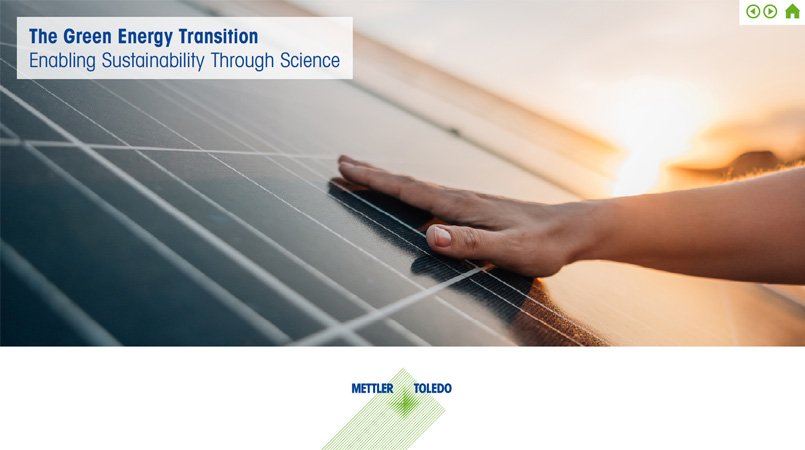 The Green Energy Transition—Enabling Sustainability through Science
Switching fossil-based energy sources to renewable ones is essential to address society's needs regarding environmental sustainability. This change is known as the green energy transition.
The work executed in research and development, quality control, and performance testing laboratories are some driving forces behind this area's advancements. To continuously deliver innovation and improve available technologies, scientists and researchers need reliable and efficient instruments.
The Green Energy Transition Guide explores trends and solutions on the topic. Download the guide to learn more about:
Lithium-ion batteries and alternatives to lithium
Hydrogen storage systems
The power of biofuels and biomass
Solar energy technology
Solutions to equip your laboratory