750 Semi-Automatic Wrapper
Optimized Weighing and Labeling
The 750 Semi-Automatic Wrapper offers a manual wrap station with integrated automatic weigh and labeling functions. The 750 wrapping machine is poised to increase backroom productivity and improve meat case displays. A cost-effective solution for backrooms, the 750 is robust and user-friendly.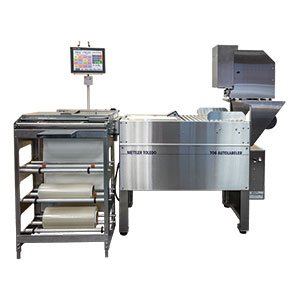 Product Family:Wrapping Machines00020006
Specifications - 750 Semi-Automatic Wrapper
| | |
| --- | --- |
| Performance | Professional |
| Description | Semi-automatic wrapping system for manual wrapping and automated weighing and labeling |
| Operating systems | Embedded Linux, Windows 10 optional |
| Power Supply | 12 VAC, 60 HZ, Single Phase |
| Temperature range | 40˚F – 95˚F (5˚C – 35˚C) |
| Display | Color LED touchscreen |
| Label Printer | Single printer application |
| Configuration | Customizable; Exit right front standard |
| Number of preset keys | Unlimited |
| Wrapping Type | Manual Wrapping |
| Labeling Type | Automatic Labeling |
| Wrapping Speed (Max) | 22 |
Wrapping Type:Manual WrappingWrapping Type:Manual WrappingLabeling Type:Automatic LabelingLabeling Type:Automatic LabelingWrapping Speed (Max):22Wrapping Speed (Max):22
Increased Throughput
With a throughput speed of 14-22 packages per minute, the 750 Semi-Automatic Wrapper is fast enough to keep up with steady sales activity. Operators benefit from automatic label application for repeatable, accurate label placement on all packages.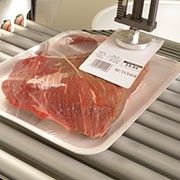 750 Wrapping Machine
Quality Labeling
Retailers benefit from the optimal label placement produced by the 750's automatic label applicator. High-quality labels allow for customized design applications and food safety labeling compliance.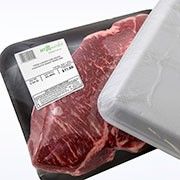 750 Wrapping Machine
Cost Effective
The 750 Semi-Automatic Wrapper offers a cost effective alternative for grocery backrooms that do not require the high production speed of a fully automated wrapping system, while maintaining the same quality output.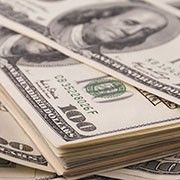 750 Wrapping Machine
Hygienic Design
The 750 Semi-Automatic Wrapper reduces both the time and the effort required for daily cleaning. Its open design allows for optimal hygiene and safety.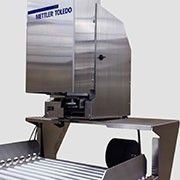 750 Wrapping Machine
Documentation