UC Evo Line
Innovative self-service solutions
Build loyalty with customer-friendly self-service solutions from METTLER TOLEDO. Customers enjoy using our technology because it makes shopping so much easier. Our innovative, full-color self-service touchscreen applications can make a tremendous difference in your marketing efforts. And self-service solutions speed up the checkout process.
UC Evo Line of Self-Service Scales
The UC Evo Line of self-service scales put the control in the hands of the shopper. Fresh product self-service scales are convincing sales assistants that are intuitive, fast, and simplify the shopping experience. UC Evo Line self-service scales are available in different models, ranging from the entry-level to high-performance touchscreen scales with applications which make shopping an enjoyable experience for your customers.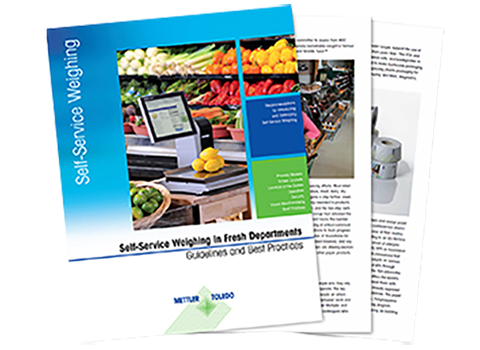 Self-Service Optimization Best Practice Guide
Self-service scales, with their applications for in-store advertising and information sharing, accelerate the checkout process and reduce shrink. METTLER TOLEDO helps create a unique shopping experience in your fresh produce department. This Best Practice Guide illustrates process models for self-service weighing and shares recommendations to successfully integrate self-service in fresh departments. Read more
Watch our Self-Service Solutions Video
Learn more about self-service processes in the fresh produce and bulk foods areas of the grocery store. See how self-service weighing helps speed up the checkout process and enhances category management capabilities. Read more