Electronic Adjustable Spacer Multichannel Pipette
Variable-Width Tube, Plate, Gel Formats with the E4 XLS
An electronic adjustable spacer multichannel pipette is a highly ergonomic hand-held tool used by life science researchers to transfer precise volumes of solutions between different vessel types. Electronic E4 XLS Adjustable Spacer pipettes make easy work of transferring solutions between micro-tubes and electrophoresis gels and 24-, 48-, 96- or 384-well plates. Their automated features simplify ELISA and protein assays, PCR, QPCR and cell culture applications.
Add 1 or 2 more products to compare
Advantages of the Electronic Adjustable Spacer Multichannel Pipette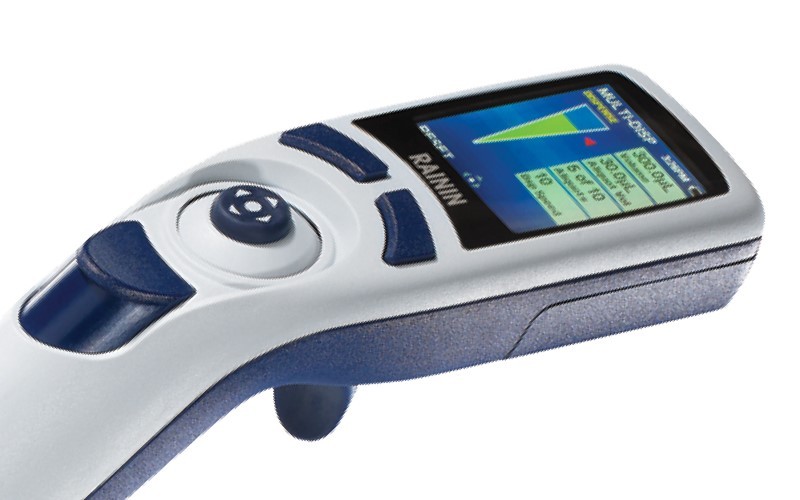 Built to Perform
The cushioned joystick control makes it easy to configure and run protocols, while the spacing dial's smooth manual movement makes continuous width adjustment easy.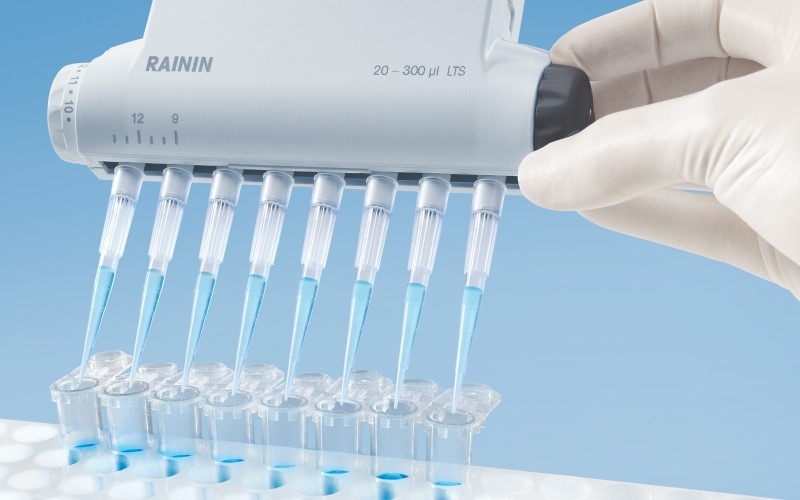 Smooth Width Adjustment
Nothing beats the ease and ergonomics of Rainin's electronic E4 XLS Adjustable Spacer multichannel pipette for moving liquid samples between well plates, tube racks, vial racks, trays, gel combs and other receptacles of different sizes.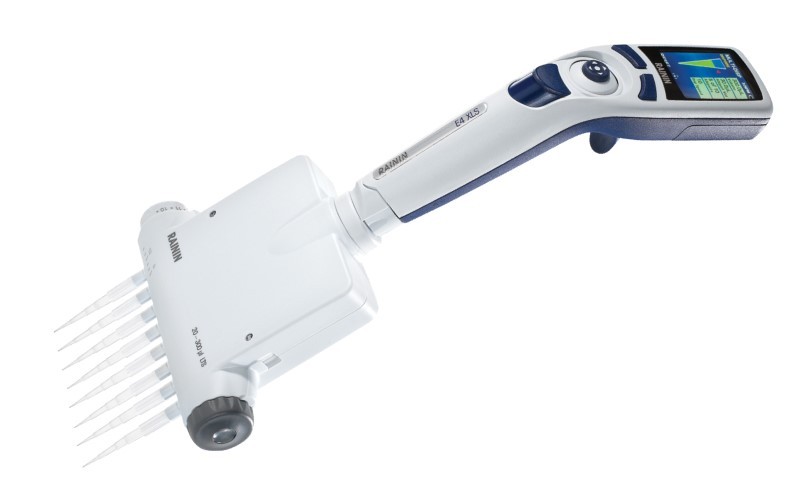 Consistent Volume and Identical Speed
Automate cycle counting so you can concentrate on other details, and relieve your thumb with options to auto-mix or auto-dispense. It's easy to store settings so you can duplicate an assay later.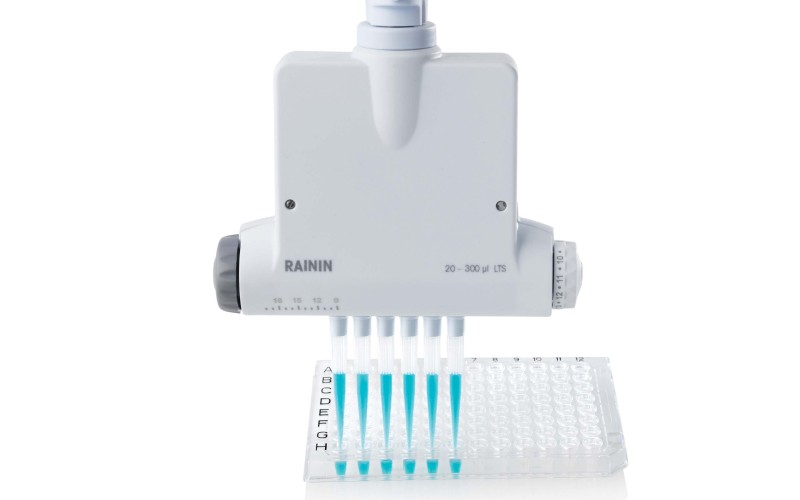 Fast Format Change
Continuously-variable spacing allows nozzle spacing between 9-14 mm on 8-channel models and 9-19 mm on 6-channel models, suitable for pickup from 96-well plates and dispensing to 24-well plates or tubes, or vice versa.
Applications

Rainin provides this quick start guide to help you begin using your E4 XLS+ electronic pipette right away.

Operating instructions for the Rainin E4 XLS+ single-channel, multichannel and adjustable spacer electronic pipettes.

This document provides an overview of how the XLS+ multichannel pipettes raise the bar on multichannel pipetting and performance.

An overview of the features and benefits of the XLS+ pipette family, including performance, comfort and control.

E4 XLS - Electronic Information Product (EIP) - China RoHS Substance Disclosure Statement Table
Expert Service – Tailored to Fit Your Pipetting Needs
METTLER TOLEDO supports and services your pipettes through their entire life-cycle, from good pipetting techniques to preventive maintenance and calibration to equipment repair.

Order Pipette Service & Calibration
FAQs
Will this pipette help protect my data?
Yes, you can save your data! To accommodate GLP/GMP compliance, the E4 makes it possible to password-protect pipette settings, protocols and service alarms. Service records, cycles and status data are completely tamper proof.