Rainin Classic Pipette PR-10
Hand-Friendly Traditional Pipette.
Rainin Classic™ manual single-channel pipette, 0.5-10 μL, uses universal-fit tips. Finger hook, light springs, silicone shock absorber, accurate, precise, economical (PR-10)
Highest Durability
Fewest out-of-tolerance errors. Rugged construction, stainless steel and quality PVDF for durability and easy maintenance.
Lower Plunger Forces
25% less force required compared to similar traditional pipettes, thanks to lighter springs.
Improved Ergonomics
Comfortable fingerhook for lighter grip and silicone shock absorber for less impact.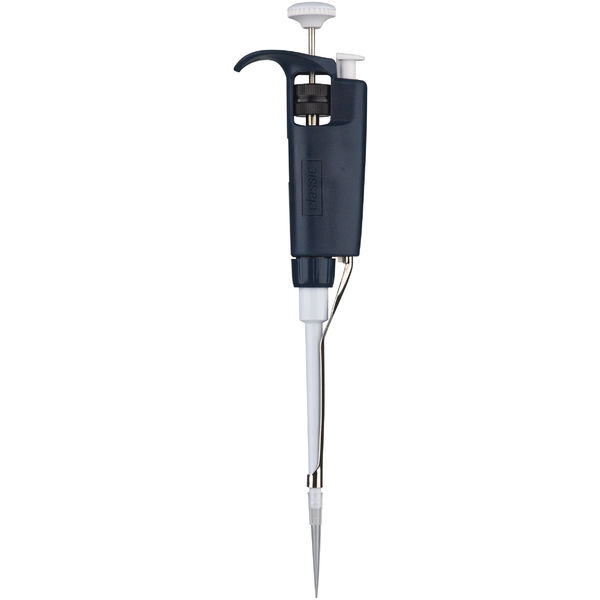 An Ergonomic Evolution



The Rainin Classic is the ergonomic evolution of traditional pipetting. Based on the look, feel and handling of classical pipettes, newly added ergonomic features ensure a hand-friendly operation and a reduced risk of injuries.
Product Family:single-channel-pipettes00050003
Specifications - Rainin Classic Pipette PR-10
| | |
| --- | --- |
| Volume Range | 0.5 µL ; 10 µL |
| Increment (manual) | 0.02 µL |
| Volume | 1 µL; 5 µL; 10 µL |
| Accuracy ± (%) (µl) | 2.5 % ; 0.025 µL ; 1.5 % ; 0.075 µL ; 1 % ; 0.1 µL |
| Precision ± (%) (µl) | 1.2 % ; 0.012 µL ; 0.6 % ; 0.03 µL ; 0.4 % ; 0.04 µL |
| Tip Technology | Universal-Fit Shaft |
| Channels | 1 |
| Pipette Type | Manual |
| Material Number(s) | 17008649 |
Volume Range:0.5 µL ; 10 µLVolume Range:0.5 µLVolume Range:10 µLTip Technology:Universal-Fit ShaftTip Technology:Universal-Fit ShaftPipette Type:ManualPipette Type:Manual