Low Retention Pipette Tips
For viscous liquids and those with reduced surface tension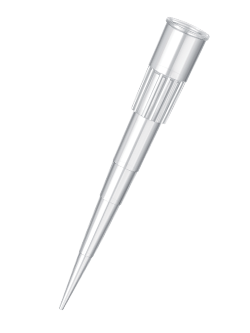 Low Retention Pipette Tips with Advanced Repellent Surface
We employ a unique molding process to produce tips with a uniform field of highly-repellent fluoropolymer molecules that form an impenetrable "superhydrophobic" surface. The result: liquids and molecules are suspended above the polypropylene tip surface, allowing difficult liquids to glide effortlessly in and out of the tip.
The super-repellent surface of Rainin LR tips "normalizes" the flow characteristics of fluids with diverse compositions and physical characteristics (viscosities, surface tension, density, hydrophobicity, etc.) The result: enhanced pipetting accuracy across a broader range of sample types. Rainin Low Retention Pipette Tips provide greater peace of mind and better data fidelity when pipetting.

Rainin Low Retention Pipette Tips are available for LTS and universal-fit pipettes.

Low Retention Tip Volumes and Styles
Significantly Less Residual Volume
The uniform repellent fluoropolymer "field" on the surface of Rainin LR tips prevents any interaction between the sample and the polypropylene tip surface. In this short video, a propylene glycol-based food colorant demonstrates how Rainin LR low retention tips eliminate sheeting activity. By dramatically reducing retained sample after dispensing, Rainin LR Tips eliminates a major source of pipetting inaccuracy.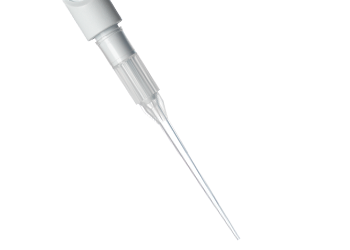 FinePoint
FinePoint tips taper to a fine orifice diameter. Their slender design, in combination with thin, flexible walls, creates an exceptionally supple tip that assists in sample touch-off. The narrow orifice aperture and thin wall surrounding the orifice provides minimal surface area for residual sample to adhere to during sample dispensing. FinePoint tips discharge completely for optimal pipetting accuracy.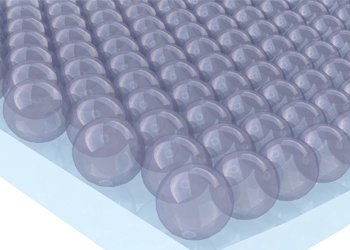 Not All Low Retention Tips are Created Equal
More common manufacturing methods, such as dipping or tumbling tips in a fluoropolymer bath, can produce tips with incomplete and uneven coatings that can adversely affect pipetting accuracy. In addition, tips made with "diamond polished" molds – often touted as low retention – do nothing to prevent samples from reacting with the polypropylene and binding to the tip surface.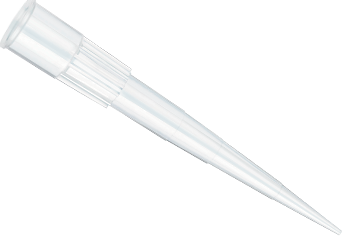 Rainin Certified
Low Retention tips are guaranteed to produce accurate and precise measurements when used with Rainin pipettes and in accordance with their instruction manuals.

Rainin Certified Low Retention tips meet or exceed minimum standards for:
Absence of flash
Absence of contamination
Surface smoothness and regularity
Delivery end geometry, dimensions and finish
Sealing integrity on EDP, Pipetman & Pipet-Plus pipettes
Pipetting accuracy (unconventional geometries lead to deviations)
Wide Orifice
Rainin wide orifice LR low retention tips combine a wide aperture with a super-repellent fluoropolymer surface to accommodate viscous/syrupy liquids, cultured cells and high-molecular polymers (such as genomic DNA). These tips reduce shear force and provide a super-slippery surface to reduce sample retention.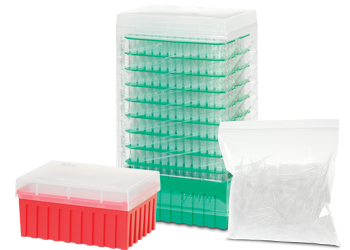 Many Sizes, Styles and Packaging Options
Rainin LR low retention tips are available in many tip styles and sizes, for both LTS and universal-fit pipettes. They come in a selection of packaging options such as racks, GreenPak, SpaceSaver and bulk.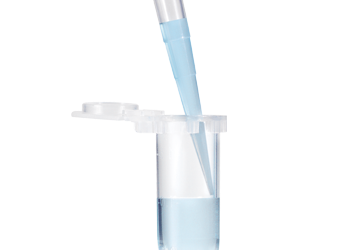 BioClean Quality
Every one of Rainin LR tips are rigorously tested and certified to be free of:
DNA
DNase
RNase
Pyrogen
ATP
PCR Inhibitors
Products and Specs
Documentation
Pipette tips business and technical documentation
Services
Pipette service and support
Expert Service – Tailored to Fit Your Pipetting Needs
METTLER TOLEDO supports and services your pipettes through their entire life-cycle, from good pipetting techniques to preventive maintenance and calibration to equipment repair.