On-Line TOC Analyzer
Real-time Analysis of TOC Contamination in Water
On-line TOC analyzers offer uninterrupted monitoring of total organic carbon levels for a range of water purity levels. With real-time results, continuous TOC analyzers allow for immediate, preventative actions when excursions are detected to offset potential contamination and ensure regulatory compliance requirements are met. METTLER TOLEDO on-line TOC analyzers feature a simple and low-maintenance sensor-style design for reliable TOC monitoring.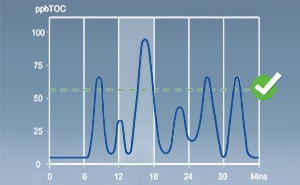 Real-time TOC Analysis: Never Miss an Excursion
To prevent costly organic contamination, real-time TOC analyzers react immediately when excursions are detected, and know exactly when they end.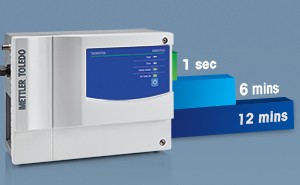 Continuous TOC Analysis Guaranteed
METTLER TOLEDO rapid TOC analyzers use proven UV oxidation technology to provide an accurate measurement in less than 1 minute, and help achieve maximum control over your water system.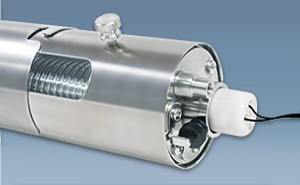 Uncomplicated Design for Reliable Measurement
On-line TOC analyzers from METTLER TOLEDO offer a simple, sensor-style design with only 7 key components. This provides a robust, low-maintenance and reliable solution for TOC monitoring.
Predictive Diagnostics for Reduced TOC Sensor Downtime
METTLER TOLEDO continuous TOC analyzers use ISM technology to ensure that the TOC analyzer is optimized, and to recommend when calibration is needed or the UV lamp needs to be replaced.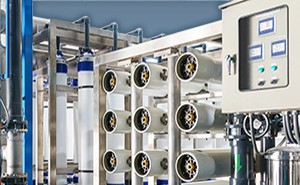 Monitoring TOC for a Range of Water Purity Levels
Whether producing UPW for semiconductor manufacturing, monitoring power plant cycle chemistry or ensuring safety of pharmaceutical waters, METTLER TOLEDO on-line TOC sensors meet your specific needs.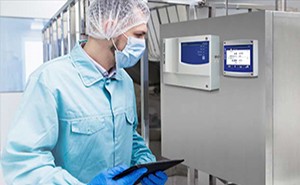 TOC Analyzer for Regulatory Compliance
Real-time TOC analyzers help meet the compliance requirements of global pharmacopeia, including USP<643>, EP2.244, ChP and JP16.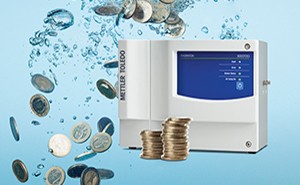 Low Water Consumption Reduces Cost-of-Ownership
To reduce the cost of purified waters, METTLER TOLEDO on-line total organic carbon analyzers are designed to use less water than traditional membrane separation technology.