Portable DO Meter for Breweries
Fast and Accurate Mobile Oxygen Measurement and Calibration
Portable dissolved oxygen meters provide a fast, efficient way to implement at-line monitoring at various points in your operation. METTLER TOLEDO's InTap portable dissolved oxygen analyzer is a lightweight tool for monitoring dissolved oxygen at ppb levels. This portable DO analyzer uses optical oxygen measurement technology to get an accurate reading with minimal maintenance required.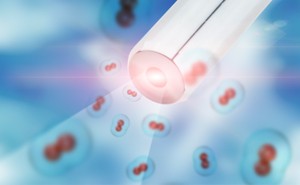 Reliable, Proven Optical DO Measurement Technology
Accurate testing of DO in critical process steps is easily achieved with the InTap portable dissolved oxygen meter, which uses optical fluorescence quenching technology.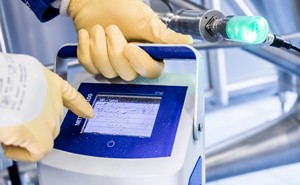 Simplifies Calibration of On-Line DO Sensors
The InTap portable DO analyzer serves as a convenient calibration instrument for in-line DO sensors. It facilitates measurement and calibration procedures in both process and laboratory settings.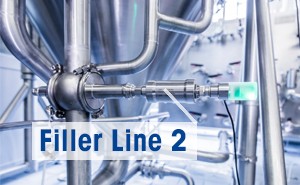 Measurement Point Tracking Simplifies Documentation
Measurement point tracking in the InTap portable dissolved oxygen meter allows operators to easily tie stored measurement data to up to 99 different measurement points in production.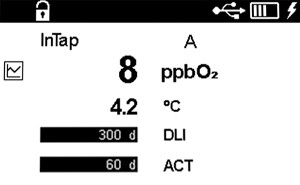 Accurate Measurement to Low PPB Levels
The InTap portable DO meter measures accurately down to 2 ppb. These low values are optimal for helping to avoid out-of-spec product at filling and production lines.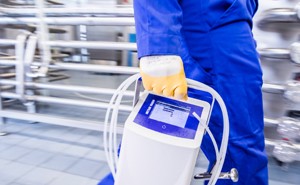 Lightweight and Easily Portable
For easy portability throughout your production site, this portable DO meter weighs just 3.2kg (7lbs) and is compact and easy to carry from location to location.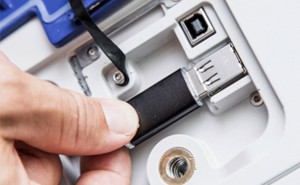 Ensure Accurate Record Keeping for Possible Audits
This portable DO meter makes it easy to maintain records point-by-point for traceability and documentation purposes. The InTap has the ability to save this data directly on a USB drive.
Prevents Human Error in On-Line Sensor Calibration
During calibration, the InTap takes a measurement and communicates it directly to the transmitter of your Bluetooth-enabled, in-line, optical sensor, eliminating any possibility of mistakes.