Amperometric Sensor for Gas-Phase Oxygen
Amperometric sensors & probes for oxygen gas measurement without the need for conditioning systems
Amperometric Sensor for Gas-Phase Oxygen

In-line amperometric sensors (also called polarographic sensors) for gas-phase oxygen measurement in chemical processes combine high operational...


In-line amperometric sensors (also called polarographic sensors) for gas-phase oxygen measurement in chemical processes combine high operational uptime with excellent performance. Without the need for an expensive gas sample conditioning system, METTLER TOLEDO's gas-phase oxygen sensors can be installed directly in the process and sensor maintenance can be performed without process interruption.

METTLER TOLEDO offers a unique, easy-to-use and reliable solution for challenging applications such as N2 blanketing, inertization and off-gas monitoring in hazardous or non-hazardous applications.

Oxygen sensors with integrated Intelligent Sensor Management (ISM) functionality feature advanced diagnostics, and Plug and Measure for fast sensor start-up.
No Sampling, Just Measuring
In-line amperometric sensors for gas-phase oxygen (also called polarographic gas sensors) are preferred to extractive systems because they allow the collection of oxygen readings directly from where explosion risk is present - without the problems of long sampling lines and unnecessarily long response times. This allows you to focus on ensuring safety, not on maintenance, in inerting applications.


Unaffected by Environmental Challenges
Because amperometric gas sensors are insensitive to dust, moisture and many interfering gases, they can be inserted in-line where they will deliver reliable, accurate values. With the ability to measure at-line, you can reduce the costs associated with inert gas consumption in blanketing and storage applications.

Intelligent, Preventive Diagnostics
METTLER TOLEDO's polarographic oxygen sensors use Intelligent Sensor Management (ISM®) technology with enhanced diagnostics that monitor the sensor's health conditions. The Dynamic Lifetime Indicator (DLI) provides a real-time assessment of the remaining sensor lifetime, measured in days, to help you prepare for replacement when necessary.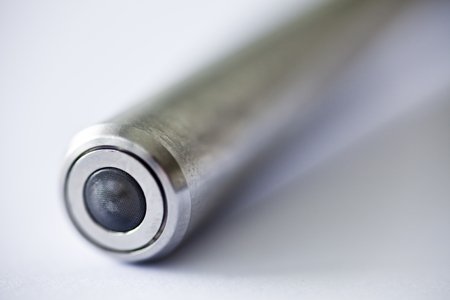 Better Process Control With Trace Measurement
Amperometric gas oxygen sensors provide measurement down to concentrations of 5 ppm. With a high accuracy rate and low detection limit, this allows for better process control in gaseous oxygen applications.

Products and Specs
Documentation
Brochures

Safety, quality, productivity: that's what's most important to you. And that's why our approach to designing analyzers and sensors is based around a s...

This industry brochure highlights the availability of quality solutions for quality brewing.
Applications

One of the top-ten DMT producers was faced with periodic deficiencies of their oxygen measurement system for centrifuge inertization processes. The us...

Application Note - Analítica de procesos: "Nota de aplicación"

Fast response, high reliability and minimal downtime were paramount for measuring gas-phase oxygen in the headspace of metal barrel shredders and in a...

Nowadays, yeast is generally produced on an industrial scale. The necessary biotechnological plant (bioreactors) must be fully suited to the physiolog...

In a safety critical application the InPro6850i G was mounted directly into a reactor to protect the process from explosion. No sampling probes or ela...
Services
Explore our Services - Tailored to Fit your Equipment
We support and service your measurement equipment through its entire life-cycle, from installation to preventive maintenance and calibration to equipment repair.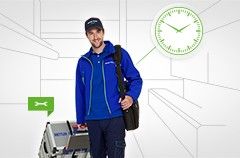 Performance
Maintenance & Optimization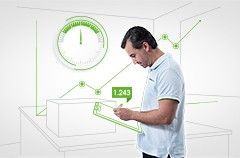 Expertise
Training & Consulting